Welcome to the home of WUKA's #TackleAnything campaign - supporting women, girls and sportspeople with periods!
Our Partners
Sometimes when we're on our period life doesn't give us the chance to snuggle up under a duvet when we need it most - whether your team-mates are depending on you for a match, you have a race booked that just happens to be at 'that time of the month' or you've got a regular training session that you just can't miss.
The average menstruating sportsperson, training 3 times per week, will have on average 39 training sessions on their period, per year. We're here for you.
What is #TackleAnything?
#TackleAnything is WUKA's campaign supporting women, girls and sportspeople with periods!
Community:
Just like a team, we're all in this together, always know we're here for you, cheering you and your bloody awesome ass on!
Inspiration:
See what our incredible sports partners are achieving - from playing rugby for their country, kicking ass on the football field, or winning at wheelchair basketball!
Spirit:
On the days we need to dig the deepest, we hope to help you find that extra OOMPH - whether through our playlist, reminding yourself why you love your sport, or just remind yourself you've got this, and you CAN #TackleAnything.
WUKA Playlist
#TackleAnything is for the days when we can't just hide under the duvet and we need to pull up our WUKAs and #TackleAnything!!
Partner Highlight 1: WRU Women's Team
WUKA are proud to be renewing our partnership with Welsh Rugby Union (WRU) for a further two years. It's been incredible to hear the positive impacts that wearing WUKA period pants has had on the team's confidence and performance during training and matches. It means so much that our period wear is able to have such an impact on a national sports team.
★★★★★

"Many of the players have felt more confident in both training and matches, allowing them to focus purely on their performance rather than worrying about leaking or comfort whilst on their period."

Jo Perkins

WRU Physio
★★★★★

"Wearing white shorts during the game, Wuka gives me confidence to wear them with no worries"

Hannah Jones

Captain, Centre
★★★★★

"It has actually changed my life receiving your pants, so much less worry during training and playing"

Caryl Thomas

Prop
Why #TackleAnything Campaign?
WUKA loves Sports, but we know there are key period-specific issues affecting sportspeople:
Many women in sports are already on the backfoot due to, but not limited to:
The very obvious pay gap whether in the sport itself or in general.
Less exposure on media channels and mainstream TV than men's sports.
Discrimination against women playing sports, or playing certain sports.
Drop-off of sports in teenagers due to: periods, lack of access to sports facilities, reduced body confidence, etc
Ruby's Story:
"When I used to play sports quite a lot of the time the menstrual product used to fall off and cause huge embarrassment, and it stopped girls from going to school and playing sports at all - and that still happens in at a different level in the UK, when the menstrual product gets seen - like the tampon string is hanging or someone notices a bulky pad. There is still a huge stigma that menstrual products should be hidden and not seen - and we want to change this, we want people to feel comfortable playing sports - whether at school or for their country"
So whilst we can't solve every issue in women's sports (yet) we hope we can help by: 
• Supplying teams with WUKA period pants for free or at a discounted price to help periods and period management be as easy, trustworthy and sustainable as possible. • Increase visibility of women's sports and sportspeople with periods via social media, online, and beyond! • Give a confidence boost and show our support as a business and a brand (ie cheerleaders from the WUKA team!) • Even just sharing information on the ins + outs of playing sports on your periods and bringing some understanding to the subject.
Partner Highlight 2: Watford Football Club Women's Team
We are delighted to have Watford Football Club, down the road from WUKA HQ, as a partner - and support their incredible women's team! As well as providing period wear for the team, we're engaging with the local community to help tackle period poverty. It's been so exciting to see WUKA representing even the men's matches to 22,000 fans! Normalising a period wear company sponsor at men's matches is what we want to see more of. There are plenty of dads out there with teenage daughters, who love our products as well as men whose partners have periods, so why mainly speak to the women?
Is #TackleAnything just for sport?
Yes! Our campaign is especially for women, girls and sportspeople with periods. 
WUKA stands for Wake Up Kick Ass! So we have always supported kicking ass on your period (if you felt like it), whether at school, uni, the office, or having a to-do list longer than your arm at home! 
However Sports have some extra complications and performance-related issues, and we really want to highlight and support sports people with periods and give them some much needed love + airtime (and pants!).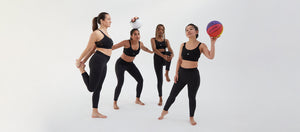 Partner Highlight 3: Titans Wheelchair Basketball
We're excited to be partnering with Titan's Wheelchair Basketball, with a range of teams and players from international and paralympic athletes to juniors. We're kicking off our partnership with 4 incredible women ambassadors: Alice, Beth, Freya and Louise. From August 2023-August 2024 we'll have a partnership with the full team in time for their new season.
★★★★★

"It's a real privilege for London Titans to partner with WUKA and perfect timing after our women's team finished champions of Division 1 this season, showing true WUKA spirit. Ready to #TackleAnything on and off court, including periods! I'm excited to wear the WUKA brand because of their attention to detail for inclusive clothing and sustainability!"

Freya

Titan's Wheelchair Basketball
★★★★★

"I'm really excited to see the partnership between the London Titans and WUKA - using WUKA products allows us to be the best we can on the court no matter if we are on our period. We aimed to have the best defence in the league during our championship-winning session in 2022/23 and WUKA is supporting us both to have the best defence when playing, but also have the best defence against leaks"

Alice

Titan's Wheelchair Basketball
We'll be supplying our WUKA Flex Detachable Bikini period pants, making it as easy as possible to have a comfortable period as an athlete in a wheelchair.
#TackleAnything Spotify Playlist
Need some extra inspiration? We've created the WUKA #TACKLEANYTHING Spotify playlist! With some of the most uplifting, motivating tunes to give you that extra boost needed to #TackleAnything ❤️
Partner Highlight 4: Hatfield Swim Club
When Hatfield Swim Club reached out to us, it was a no-brainer to support them! They are a stone's throw from WUKA HQ, and one of the only SwimMark accredited high-performance clubs, training in a 25-metre pool, producing National, International and Olympic medalists. As part of the partnership Ruby our founder has a year's swim membership!
"Another wow from us for WUKA! My daughter is a competitive swimmer and uses the swim briefs under her training suit. They do not show through and work perfectly." - G.T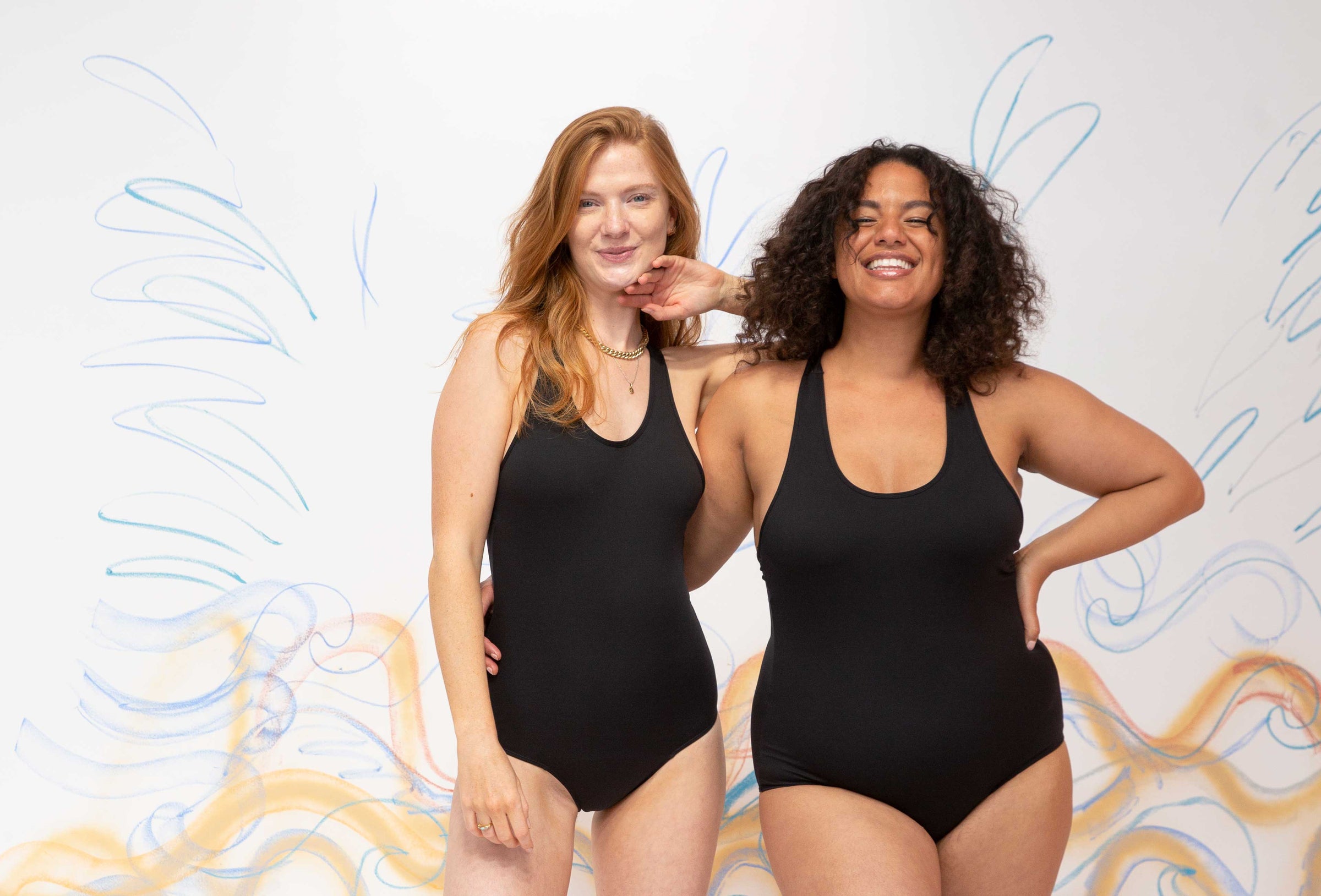 THE STORY BEHIND WUKA SWIM:
"I was a late bloomer—I didn't learn to swim until I was 23! When I moved to the UK, I took lessons—but when my period came, I was in trouble. I tried using tampons and it was the first and last time. They were so uncomfortable and felt so drying, so after that, I just skipped my lesson when my period came.
I was definitely not alone. After starting WUKA we were getting 100s of messages from parents worried about their kids missing swimming classes or feeling left out on holiday because they had their periods. And that's when the idea for WUKA Swimwear made a splash—fully absorbent period swimwear that lets you hit the beach or pool worry-free, leak-free and confident." - Ruby Raut, WUKA Co-Founder & CEO
Your turn to share how you #TackleAnything!
When do you #TackleAnything on your period?!
We'd love to know!! Share your story on Instagram with #TackleAnything and tag us @wukawear!
Want to partner with us? Drop us a message at partners@wuka.co.uk
Thanks so much for visiting our #TackleAnything page.
"I have been running for a while now and until now was wearing sanitary towels and Tampax, but after completing the London marathon I had such bad chafing from wearing a sanitary towel I took the decision to buy some WUKA pants and oh my days they are a game changer. No chafing, comfortable and the safe feeling of knowing I won't leak through is amazing. Thank you"