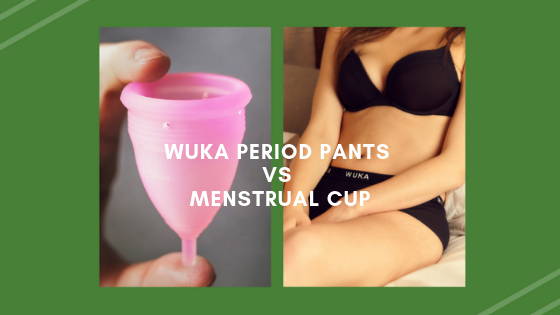 Here at WUKA we are proud of our period pants and believe they are comfortable and reliable when it comes to wearing period protection. With different options of period products on the market, we wanted to use this post to take a closer look at the differences between WUKA pants and a menstrual cup.
Menstrual cups are bell-shaped and are available in two sizes. They are worn inside the vagina to collect the flow for several hours at a time.
WUKA period pants come in various sizes from a 6 to 20 and can be worn without using a pad or tampon. The period pants can hold up to four tampons-worth (20ml) of blood and are made of four layers of fabric to ensure against dampness, sweating, and leaks. The pants have anti-bacterial properties which reduce bacterial growth and odours. The period pants can be worn day or night.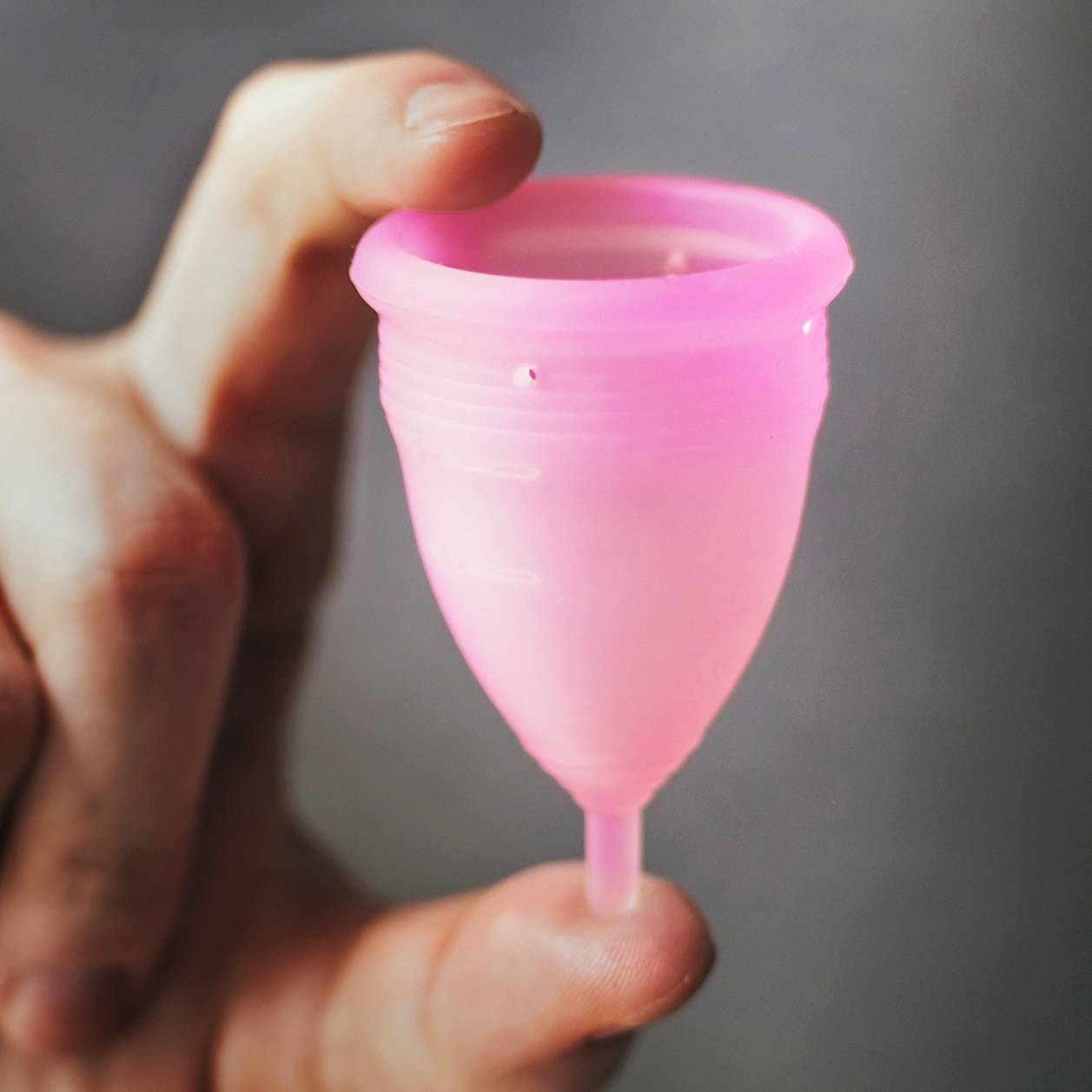 When a young person starts their period, the thought of inserting a cup can be daunting. With period pants it's simply a case of putting on underwear and changing them when necessary. WUKA have designed a range of pants with teenagers in mind called 'Tween Period Pants'. The pants are ideal for wearing during sports and other physical activities as they do not slip and move around as a pad would.
WHY YOU SHOULD SWITCH TO WUKA 🙆🏽
During the lighter days of a women's period, wearing a cup isn't necessary. WUKA pants are available to buy in 'light' or 'heavy', meaning they are perfect for all stages of your period.

WUKA's period pants can be used for light bladder leaks which is ideal for those who want to wear environmentally-friendly protection and use the pants for both their period and incontinence.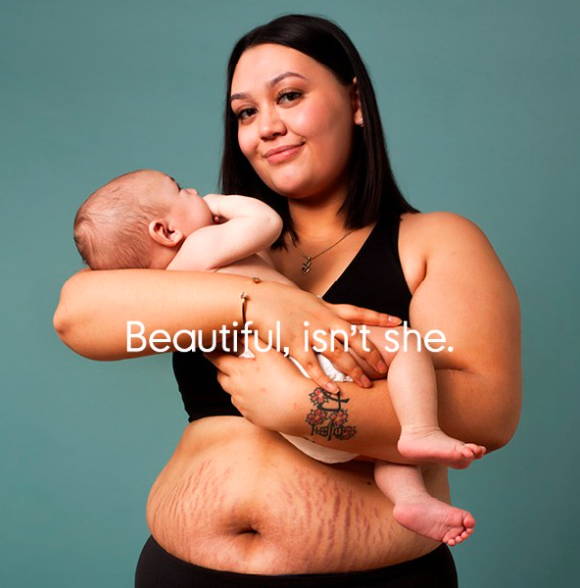 After Birth and Prolapsed Cervix
It is not advisable for women to use tampons or cups after giving birth, to allow the body to heal. Wearing WUKA pants allows women to feel comfortable and secure post-birth, the breathable material allows air to circulate which prevents sweating.
For women who have a prolapsed cervix, wearing a cup can be daunting and may not be medically advised for certain individuals. For women wanting reusable period protection, WUKA period pants are a great solution as they eliminate the fear of their prolapse becoming worse due to the suction of a cup.
Changing While Out and About
It can be hard to change a cup in public as it needs to be washed with water between uses. WUKA pants can be changed in the toilet cubical and placed in a bag and washed at home. This is also the case if someone is travelling and unsure of when or where they will be able to use a toilet and clean water.
WUKA pants can be paired with a menstrual cup and used as additional protection in case the cup leaks. Purchasing period pants means that a person doesn't need to keep buying pads and liners to accompany their cup, therefore, having confidence that their underwear is keeping them secure from further leakage.
When using period products such as pads, tampons, and cups, it is possible that they will leak onto underwear causing stains. When blood comes into contact with WUKA panties they will not stain after rinsing and washing them.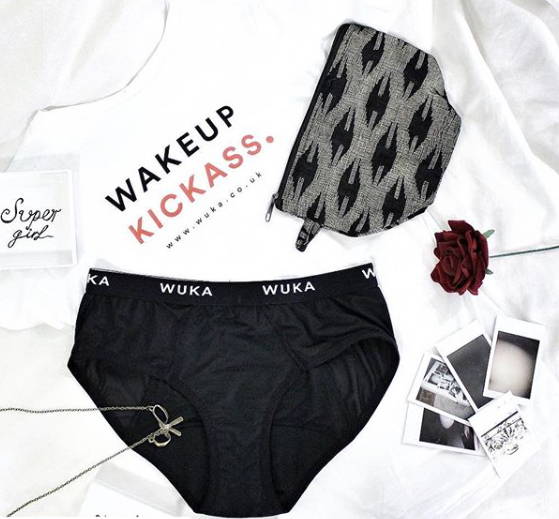 WUKA's period pants are a great choice for menstruating individuals as they provide a comfortable, secure, and environmentally-friendly option. Purchasing the pants will save you money on period products over time, as WUKA pants can be reused for several years.
For those who do not want to insert a cup, or struggle with the cup leaking, then period pants are a great option. However, one great thing about cup is they are very cost effective. If you get along very well with cup then one cup can last you nearly 10 years, which are also great for the environment.
---
---