What is Plastic Free July?
What is Plastic Free July?


A global movement that happens every July where millions of people take part to become the solution to plastic pollution. Like Veganuary, where people switch their habits and go vegan for a month, the month of July is a collective of individuals who make a plastic-free swap throughout their day. We're encouraging you to join us and implement small changes throughout your day to reduce your plastic consumption.
It can be as simple as saying 'no' to a plastic cup for your iced coffee and bringing your own tumbler instead. The aim is to reduce single-use plastic in your day to day routine. Making a small change will collectively make a massive difference.
So what can you do to be part of this global movement?

When we take a deeper look at the plastic waste produced on our planet, the numbers are shocking. According to OSPAR 2009, 8 million pieces of plastic pollution find their way to our oceans, with an estimate of 59 billion single use plastic consumers (Statista). Changing habits can be hard, we know! So we've put together a short list of simple swaps you can make to be part of the solution.
Say goodbye to disposable period products. Did you know, according to Wen.org, women use more than 11,000 disposable menstrual products in their lifetime.T he disposal of a single menstrual product generates 200,000 tonnes of waste per year. It is possible to have a plastic-free and eco friendly period. WUKA period pants come in the flow of your choice and different styles, and it saves you £44 every two years. Instead of repurchasing disposable products monthly, WUKA period pants will last you for up to 2+ years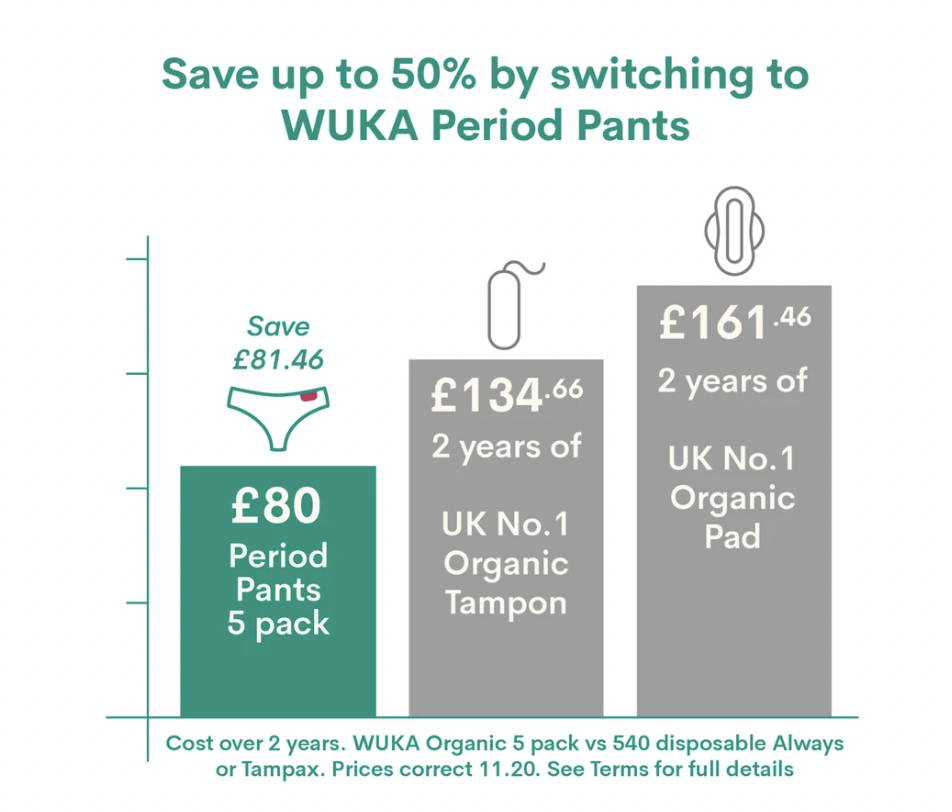 Pop your usual cup of Joe into a reusable tumbler. Many coffee shops use paper cups but it's easy to forget that the lid is usually still plastic! If you're going for an iced coffee, ditch the straw! Most places now offer paper straws, but you can ditch it all together or bring in your own stainless steel / bamboo straw.
Ditch the plastic bottles and bring your own! Did you know that experts don't recommend consumers to reuse their disposable bottles - because 'everyday wear and tear from repeated washings and reuse can lead to physical breakdown of the plastic. Bacteria can harbor in these cracks, posing a health risk' (article from Practical Gastroenterology, Huffington Post).
4. Bring your own tupperware!
Bringing in your own lunch = tupperware that you can reuse any other day. There's so many options that are plastic-free now. Try out Elephant Box for some tupperware or Beeswax wraps if you're wanting to just wrap your food up and tuck it in your bag or carry it to work. When you buy lunch out from your local supermarket, nearly everything is packaged in plastic. And when you heat up your food, it's better to not be heating up plastic - it's been said that this can cause leaching: the leaking of chemicals into food. Even if the plastic is labeled 'microwave safe', this just means it won't melt.
What are we doing to get involved?
We're introducing #ChoosetoReuse. Leading a plastic-free life can start today. Trust us, we know changing habits can be hard! It took us 3 years to fully swap from our previous packaging, which was only recyclable to being now being fully 100% biodegradable and compostable. This month, we're leading from the front and want to give you the chance to make the switch to reusable, plastic-free products in all aspects of our lives, a fun process, and one that does not heavily affect your daily routine.
Starting with WUKA period pants, we'll be sharing statistics, facts and tips throughout the month to make the switch an easy and carefree one!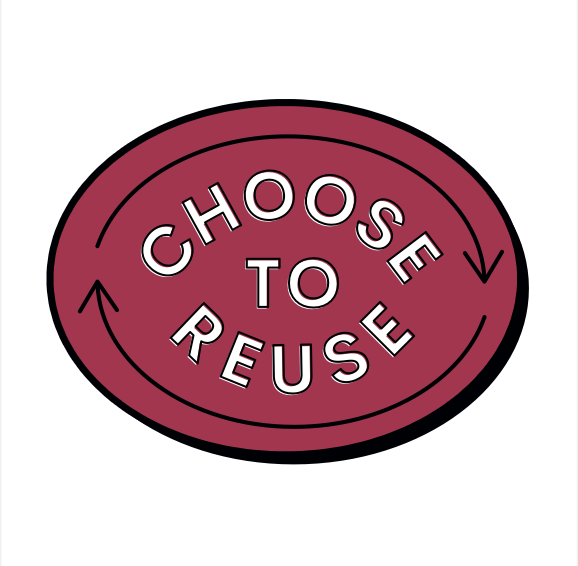 How WUKA can make a difference
As a plastic-free alternative for periods, we did some research about the impact of plastic disposable period products. According to The-IES.org, that 700,000 pantyliners, 2.5 million tampons and 1.4 million sanitary pads are flushed down the loo every day.

Did you know that 90% of a pad is plastic? And a pack of pads is equivalent to 5 plastic bags and a tampon is 6% plastic. There's even plastic in the strings! Once it has been used and disposed of, this is merely thrown away carelessly and pollutes our landfill and oceans. 200kg of disposable menstrual products are thrown away by one person in their lifetime and a year's worth of typical menstrual products leaves a carbon footprint of 5.3kg CO2! By switching to WUKA, you will be reducing your carbon footprint by at least 80%. And 1 pair of period pants is equivalent to 200 tampons. And it saves you from purchasing disposable menstrual products every month.
So what are you waiting for? Join the #ChooseToReuse challenege and switch to WUKA today!
Let's make small changes together and #ChooseToReuse together this July!
Sign up to our newsletter here to keep up to date with our efforts and changes and be the first to know about early bird discounts!
---
---