Why WUKA's Gift Set Is the Perfect Present This Holiday
This year we have created the perfect period Christmas gift for your girlfriend, mum, daughter, or best friend. By buying our gift set you will be giving your loved one a pair of WUKA medium flow absorbency pants, a Fairafic chocolate bar, a handwoven wash bag, and our brand new WUKA hot water bottle. You can buy them now here.
So why is WUKA's period gift set the perfect present?
The gift set provides your loved one with all the self-care goodies they need to get them through their monthly cycle. This gift can be reused (okay, apart from the chocolate), meaning you can do your bit to help the environment whilst giving the ideal Christmas pressie.
The hot water bottle can be used at any time of the month and even by other family members as they cosy up this winter. The handmade wash bag can be used for other things too, such as a make-up bag.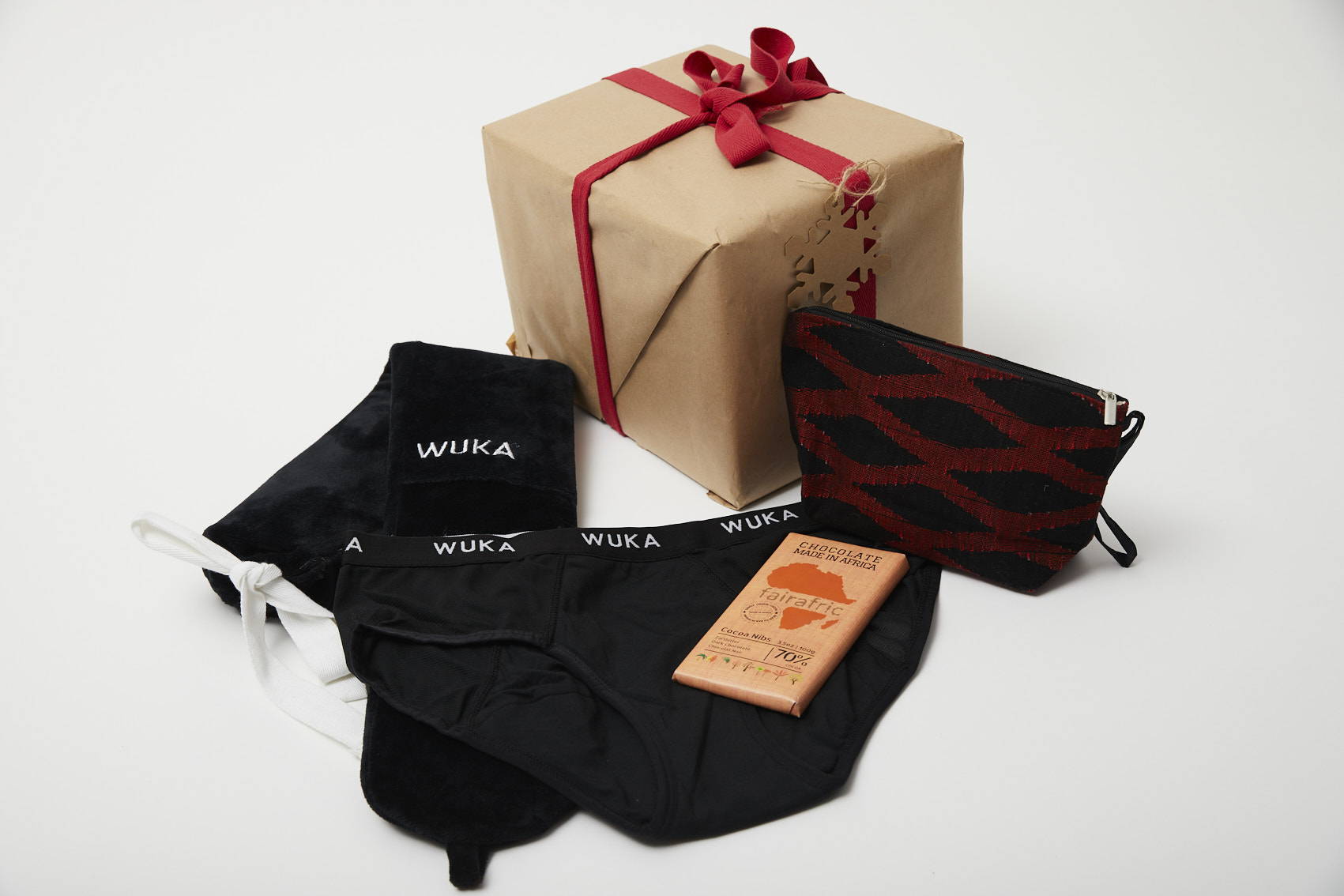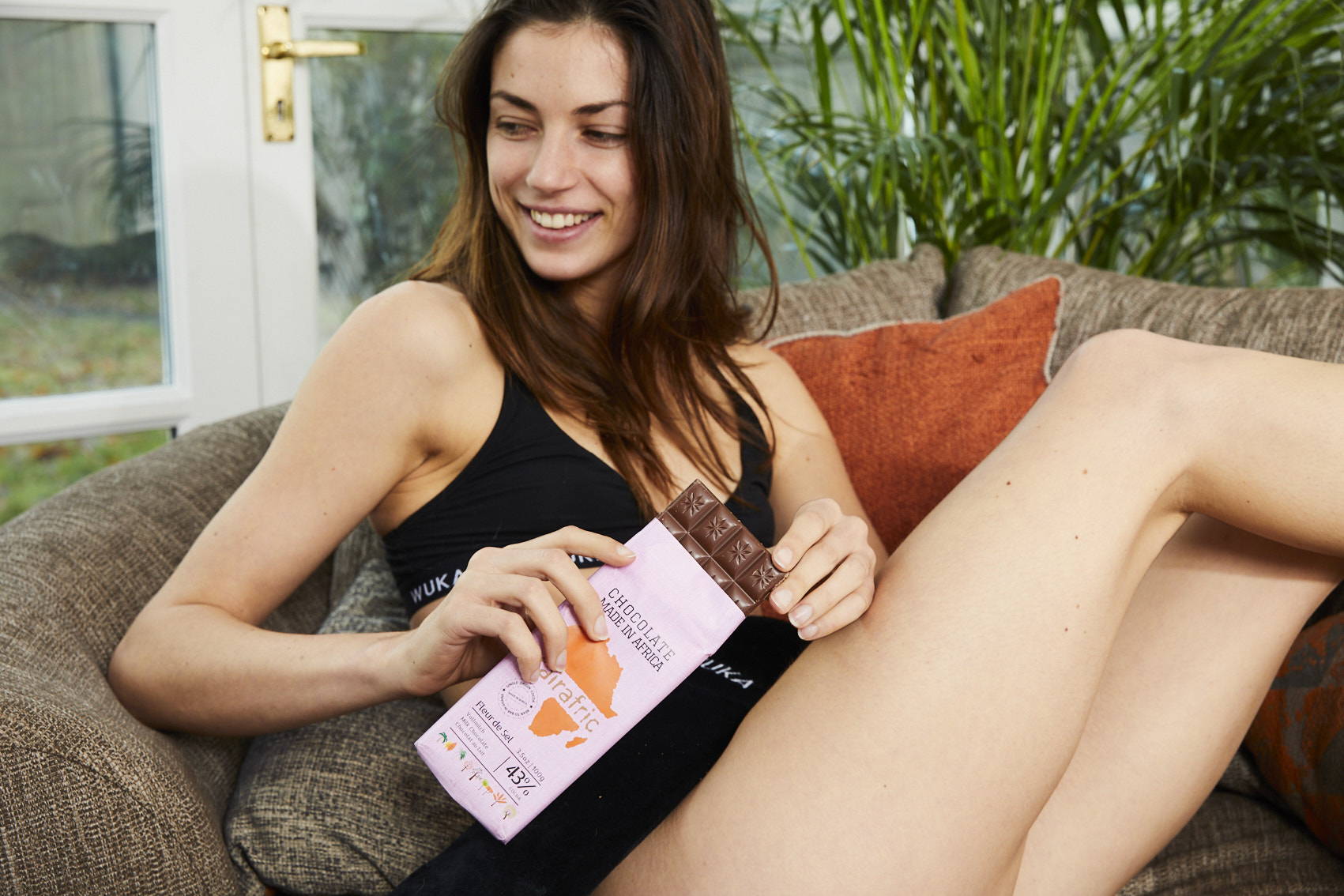 We have included a delicious bar of Fairafric chocolate. You will receive either a milk or sea salt bar in your gift pack.
Fairafric offer their customers world-class chocolate, while increasing Africa's share of the profits within the chocolate industry. The cocoa is sourced, produced, and wrapped in Africa.
Fairafric supports and empowers local people by providing them with jobs and a source of income for their employees and families, there is also support around accessing education and health. They use sustainable farming techniques and work hard to reduce their carbon footprint.
Dr. Amy Jo Stavnezer was interviewed by 'Psychology Today' and shared that it's possible that our appetite for chocolate increases during the hormonal changes in estrogen and progesterone. However, there is no strong evidence to say that this is the case.
It has also been found that cravings for chocolate can arise when there are no hormonal changes. Researcher Julia Hormes believes that when women crave chocolate it's a natural reaction to the stress of starting their period, as chocolate is often known as a solution to stress, a reward, or a comforter.
Research carried out by Hormes and Rozin shared that 80% of menopausal women, who no longer have periods and have little changes in their hormones, still report experiencing chocolate cravings.
That said, chocolate does release dopamine into the system and this is what causes the pleasure factor in the brain. However, there is no solid evidence indicating a direct hormonal or physiological cause of chocolate cravings.
Whether it's hormonal or not, we love eating chocolate. The fact that it's ethically sourced and supports local people is fantastic and the reason we are including Fairafic Chocolate in our gift set. 
This Christmas we are very excited to offer our new hot water bottle with a mega-cosy fleece cover.
Before and during a period, it's normal for women to experience pain, cramps, and bloating in both their tummy and back. Some women also experience conditions such as endometriosis, PCOS, and adenomyosis, which can cause high levels of pain and discomfort throughout the month.
Using our hot water bottle, your loved one can ease away their cramps. With our red tie, it can hold it snugly around the waist to ease and soothe those period aches and pains. It also has a pocket to keep their hands toasty.
Let's be honest, even if your family member does not experience cramps, this hot water bottle would be perfect to curl up with on these cold winter nights.
Period Pants
Did you know that using one pair of WUKA pants will save 100 tampons going to landfill?
In the gift set, you will receive our wonderfully comfortable medium-absorbency period pants that can hold around 2-3 tampons-worth of blood. If your loved one likes a sustainable, green period, then our pants have got them covered. They simply wait for their period to show up and put on their WUKA's and they're good to go.

To find out how wearing WUKA's period pants can help to save the environment, protect health, and cost less than disposable pads and tampons, check out our post 'The Cost of Your Period.'
First Period
Your first period can be very daunting which is why we have created the ultimate first period kit.

Our Period Starter Kits and Period Packs were created for a stress-free first period. They have everything your teen needs to have confidence when they start their period.
Our gorgeous wash bags are handcrafted from fabric made of raw fibres in Nepal by some of the local women. Each bag is unique, meaning that no two bags are the same. They are ideal for the person who appreciates fine, handmade items.
The bags are ideal to place period pants in when on the go. Or, if they're not on their period, they can use it to carry around their Fairafic chocolate or make-up.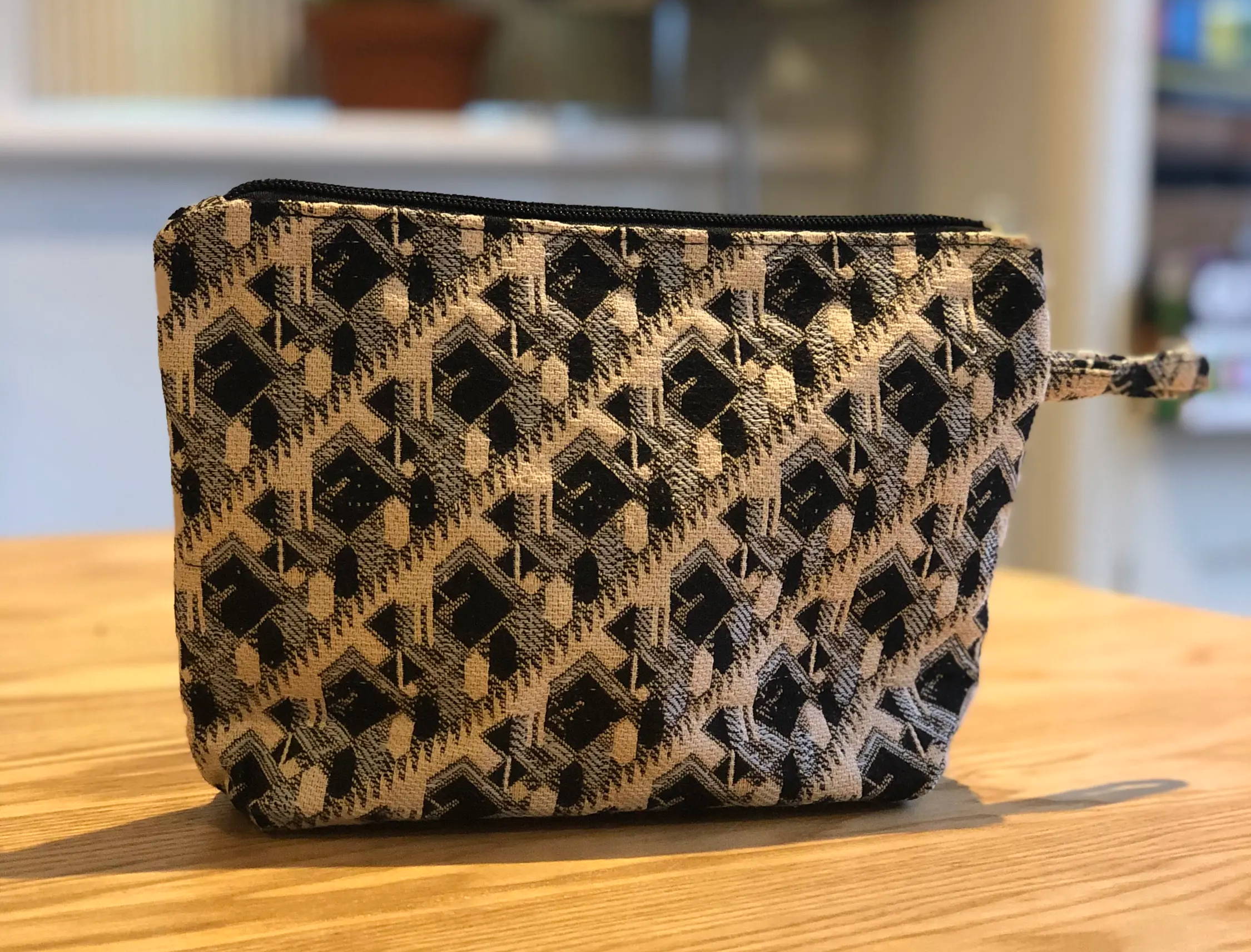 Treat yourself or a loved one this Christmas to our period gift set. Indulge in the Fairafic chocolate, wrap up warm with our hot water bottle, and keep your WUKA period pants in your handwoven wash bag.  
If you're looking for other sustainable Christmas gift ideas, check out our gift guide, '40 Green Christmas Gift Ideas for 2019'.
Happy Christmas from everyone here at WUKA.
---
---