Do you love running? What about running in your underwear? Sounds crazy? Well, it is, but why not come and have some fun joining WUKA and Mental Health Mates run the Vitality London 10K challenge to celebrate body positivity and, quite simply, YOU.
On the 27th May 2019, we will be meeting in London to run the Vitality 10K
and we'd love for you to join us. PS. It's okay if you'd rather jog, skip, or walk.
Are you feeling brave? Then why not run in your WUKA pants? If you'd like to then we will provide you with a free pair as we want to raise awareness that WUKA period pants keep you secure and free from any leaks whilst running on your period.
If you'd like to sign up then please email us at Hello@wuka.co.uk so we can provide you with further information.
"Wearing WUKA's period pants whilst running eliminates chafing that you may experience from single-use pads and the discomfort that can be caused by tampons becoming dislodged."
WUKA period pants are ideal for running as they provide a comfortable fit which leaves you feeling secure.
The heavy period pants are able to hold up to 20ml of blood, around 4 tampons-worth, giving you 4-6 hours of protection.
The light period pants hold up to 7ml of blood, or 1 tampon-worth, providing you with up to 8 hours of protection on lighter days.
The pants are made of soft, breathable, moisture wicking, and luxurious Lenzing ® MicroModal fabric which allows you to feel comfortable whilst running and sweating. The pants offer coverage around the front and back to ensure against leaks.
There are benefits to be gained from running during your period and indeed throughout your menstrual cycle. Material written by The American College of Obstetricians and Gynaecologists emphasises that regular exercise, including running or brisk walking, can reduce PMS symptoms such as tiredness, depression, and increase heart and lung function.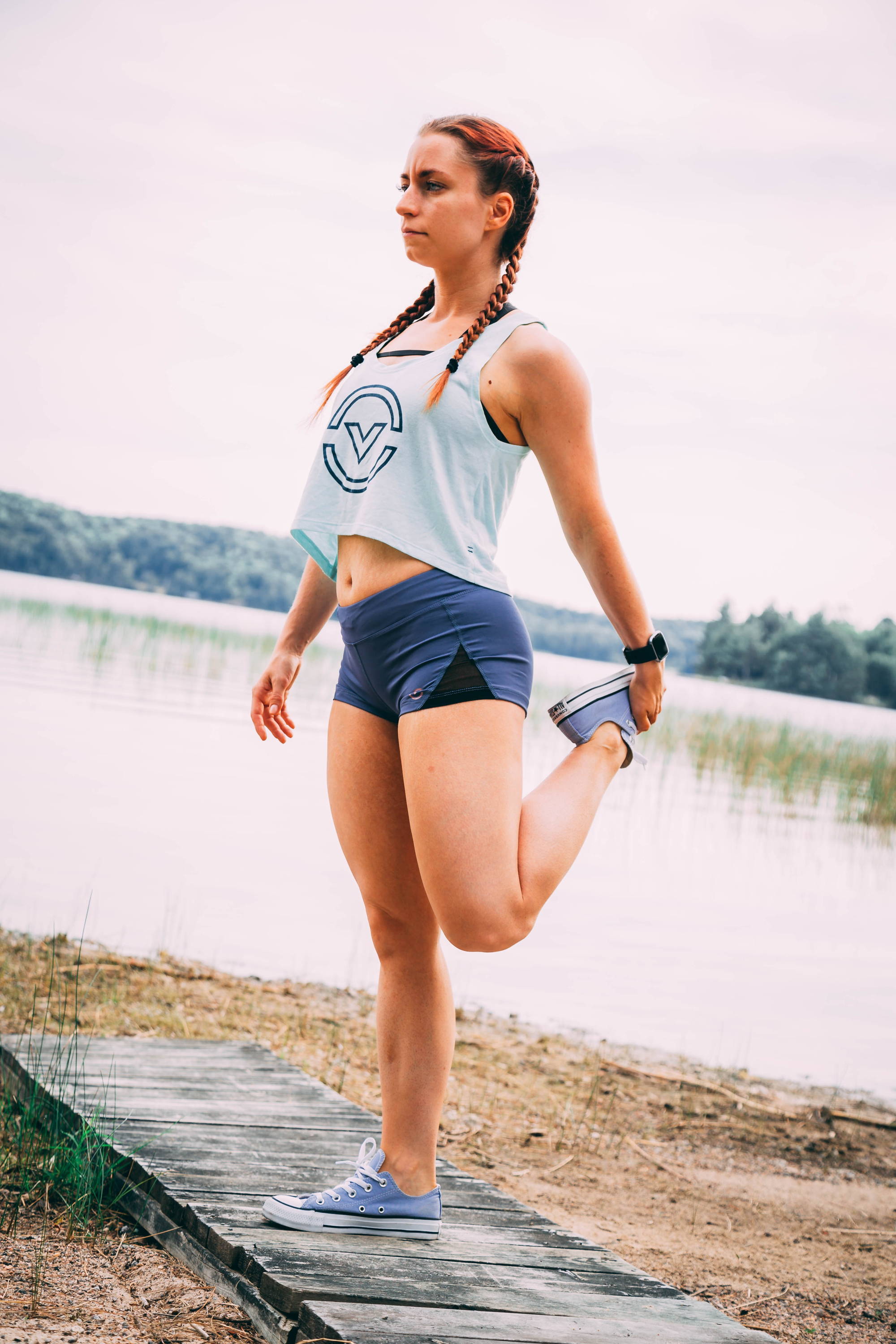 Tips for Taking Part in the Vitality 10K Challange  
So, we've convinced you to take part in the Vitality 10K in your WUKA period pants. Here are a few tips to help you walk, skip, or run on the day.
Exercise leading

up to the run. If you haven't already, get out and start preparing. You can begin with walking, and if you wish, build this up to a jog and then a run.

Stay hydrated before, during, and after the run.

Rest the night before.

Make sure you are wearing comfortable running trainers.

Eat

healthy foods

leading up to the run to ensure your body is fuelled with the right nutrients.

Put your WUKA pants on and GO!
Our aim at WUKA is to provide you with comfortable, environmentally-friendly, hygienic, and leak-free periods.
WUKA period pants are able to offer you all of this during intense physical activity, such as running the Vitality London 10K challenge.
We would love to see you standing at the start line wearing your WUKA pants, joining us to spread the news that women are able to wear comfortable and secure period protection whilst exercising.
👭Good Luck with the race 🙌🏾

This blog post is written by Rebekah Louise.
---
---