Learning Difficulties and Periods
Yesterday 2nd of April was #AutismAwarenessDay, so we have written this post for parent who have girls with any learning difficulties and how to start the conversation going.
Talking to your daughter about puberty and starting her period is not necessarily an easy conversation to have, especially if she has a learning disability. All sorts of questions and doubts may arise in your mind, such as what do I call the various body parts, how much detail do I go into, and when do I begin to talk to her?
You are probably more nervous than your daughter, so, try to remember that discussing periods is natural and you may find that your daughter is happy to talk about them.
Every child is different and it's important to tailor the conversation to your daughter's level of understanding and use the right tools and resources available to support her through transitioning and celebrate into becoming a woman.
It's advisable not to wait until your daughter gets her first bleed before you talk to her about periods. Girls can begin their periods from the age of 9 and sometimes earlier, it is, therefore important to have an ongoing conversation about changes to her body such as her growing taller, needing to buy new clothes and her body shape changing. This will lay the foundation to talking to her about beginning her period.
Discussing menstruation before it happens reduces levels of anxiety and avoids it seeming like a crisis or a scary event when it does happen.
Talk to your daughter's school and ask them what they teach and how they teach the subject of puberty and menstruation. This can be useful for both you as the parent and the school, so together you can educate your daughter in a structured way that she will understand.
Period underwear wasn't around when I was a young girl, or if it was I'd never heard of it, but I definitely wish it had been! An environmentally friendly option, and for our autistic girl quite possibly an easier and more suitable way of managing the stress of periods.
Start the conversation by trying to discover what your child knows about periods. You can use this as a way of sharing further information and build upon what they already know.

Invite your daughter to share any questions and/or concerns she may have. It's helpful if the conversation is two way and that you both come to a place of feeling comfortable with discussing menstruation.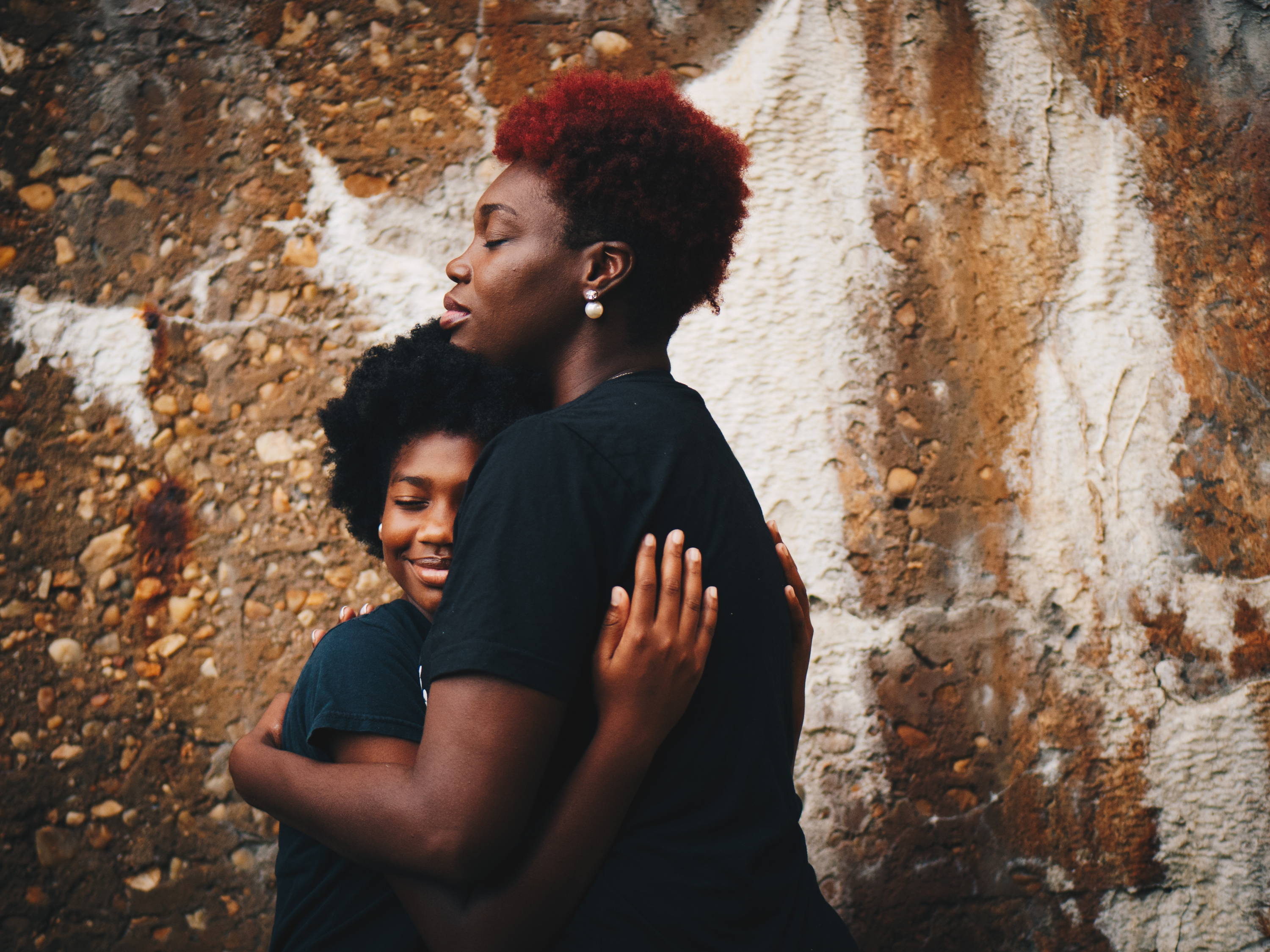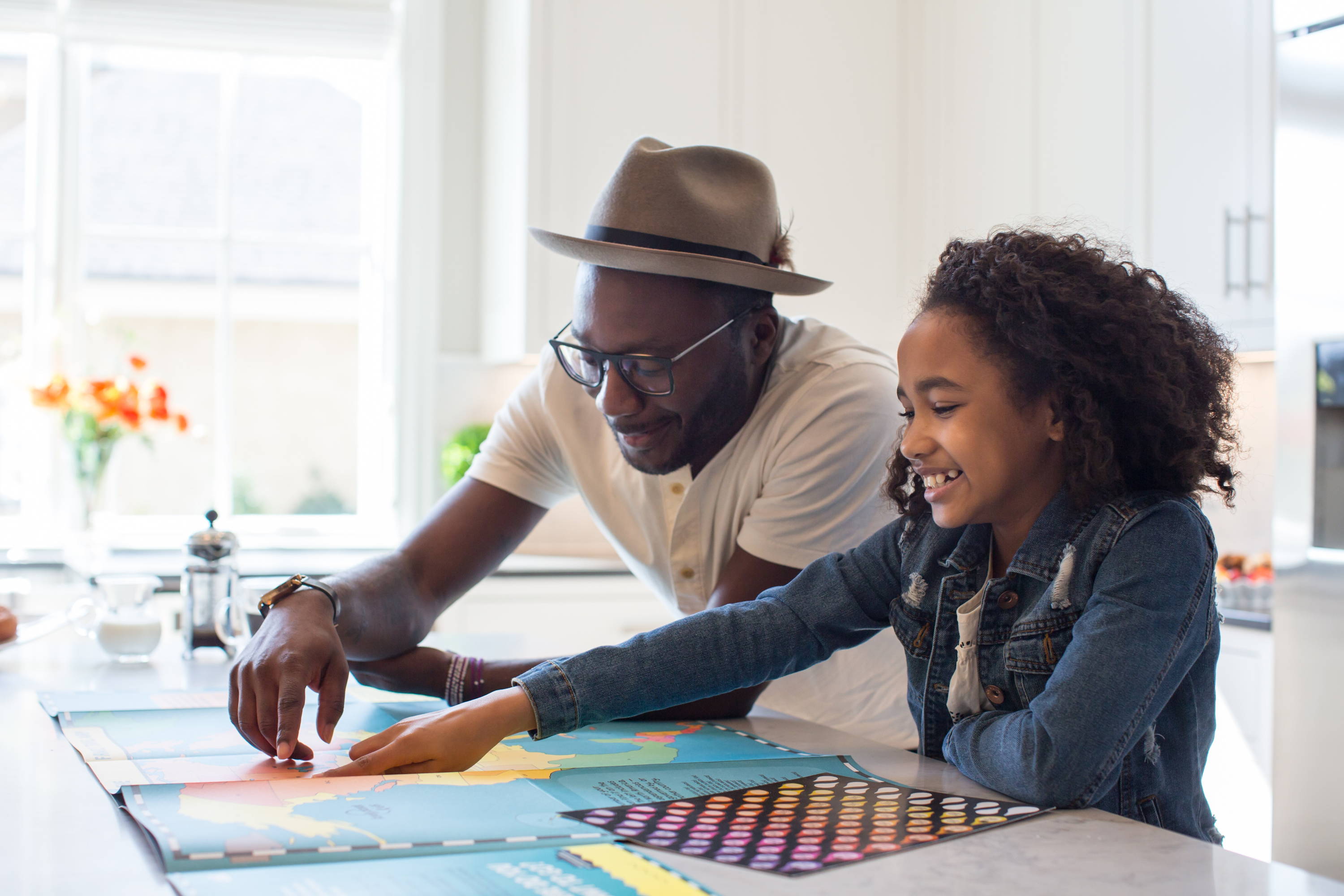 Of course, you don't just have to talk about periods, it can also be helpful to use books, images and demonstrations to help your daughter understand what it will be like to get her period. There is a range of books containing words and images to help a young person understand what will happen to their body leading up to and during her period. It can be a good starting point for you and your child and will help to shape your conversation.
Designing a checklist together can be a good way to help your daughter to remember what to do when visiting the toilet. Walk her through the process using bullet points (written or images), for example, when to change period protection, how to change period protection, disposing of it correctly and to wash their hands.
Demonstrations might also be helpful as these can provide the experience for your daughter see and learn what she will experience and how to practically deal with her period. Perhaps use red food colouring and drip this onto a pair of pants, enabling her to see what it will be like when she first sees blood in her underwear. Another practical idea is for your daughter to experiment with period protection to help her to understand her choices and how to use various products.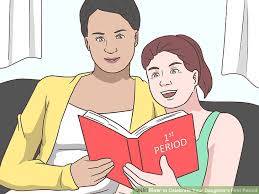 How WUKA Period Pants Can Help?

It can be a worry as a parent how your daughter will cope with changing her period protection, especially if she is at school or without you. It may be that your daughter is also anxious about changing and disposing of a pad or tampon in a public bathroom.
WUKA's Period Pants can be worn up to 8 hours on lighter days meaning that your daughter may not need to change her pants whilst out and about.
Some girls may find a pad irritating against their skin, especially those who may have sensory issues. Wearing WUKA's Period Pants alleviates the above concerns as the pad is secure inside the pants, meaning that they fit and feel like a pair ordinary of pants. They are made from soft, breathable and moisture wicking materials which contain no harmful chemicals.
Discussing periods with your daughter isn't always an easy subject, but nonetheless, it is an important one so she can understand her body, the menstrual cycle and how to take care of herself during her period.
Begin educating your daughter through learning about what she already knows and build upon her current knowledge. Every child is different, together find a way that helps her to understand menstruation and how it will impact her. This could be through using visuals, a demonstration or conversations.
Once your daughter has begun her period continue to talk to her about her experience, she will most likely have questions as she goes along. Keeping a period diary can be a good way to help her stay prepared and aware of what her body and emotions may be telling her.
Using WUKA's Period Pants is an economical, environmentally friendly, practical and comfortable solution to period protection that is ideal for those who may struggle with the practicalities of having a period.
All our blog post is written by Rebekah Louise, a fantastic writer who is super passionate women's health. 
---
---