Sustainability and Ethics
Our Mission
WUKA stands for 'Wake Up Kick Ass' because we believe nothing should hold you back on your period. Wake Up, Kick Ass, break taboos and accelerate a sustainable world.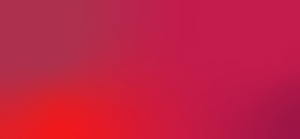 WHAT?
We make affordable underwear for periods and everyday, from sustainable materials,
responsibly sourced and delivered.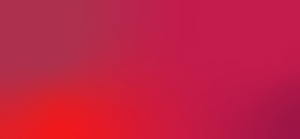 WHY?
We believe in breaking down taboos and that periods and sustainable
living are not a luxury.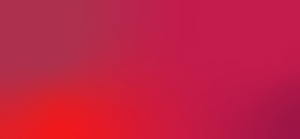 How?
We challenge taboos by sharing stories of real people, talking about stigmatised topics & creating comfortable, reliable period and everyday underwear.
From disposables to reusables
200,000 tonnes of disposable pads and tampons are sent to landfill every single year in the UK, each containing vast amounts of polluting, single-use plastic. According to WEN, menstrual pads contain up to 90% plastic and 2 billion menstrual items are flushed down Britain's toilets every single year! Did you know that one pair of WUKA Period Pants can save 200 single-use plastic-riddled disposables from polluting our ocean or going to landfill? Making the switch from disposable period products to reusables is an easy, convenient and super comfy way to be more environmentally-friendly in our everyday lives.
Planet Friendly Materials
We use the highest quality materials in all of our underwear, from GOTS (Global Organic Textile Standard) organic cotton to Tencel Modal made from sustainable beech trees. Tencel Modal fibres are biodegradable and compostable under industrial, home, soil and marine conditions to ensure that they can return back to nature after use.
Animal Friendly
We care about our entire planet, everyone and everything on it. We're proud to be registered by The Vegan Society and approved by PETA - each and every pair of WUKA Period Pants is certified vegan and cruelty free. No animal, big or small, is harmed in the entire WUKA lifecycle. In fact, by choosing WUKA Period Pants instead of flushing tampons, we're also protecting water-based animals which can be harmed by plastic pollution on our ocean and rivers.
No Added Chemicals
We refuse to add any silver treatments or anti bacterials treatments to our products, and we regularly test for additional chemicals including PFAS. PFSAs, short for perfluoroalkyl and polyfluoroalkyl substances, are a group of over 4,700 synthetic chemicals that have been used since the 1990s to make surfaces resistant to stains, water and grease. Unfortunately, they do not break down and accumulate over time in humans, animals and our environment. They have been found in the Arctic and in open ocean waters.
Education is Key
Education about periods and our environment is essential to create the change we wish to see in the world. We regularly donate WUKA Period Pants to schools and nurses to deliver up-to-date information about periods and their social and environmental impact. We donate to City To Sea's Rethink Periods Project, which is a teacher training programme for KS2 and KS3 PSHE teachers, providing materials for lessons in the UK. We also donate to WEN as part of a period product demonstration programme. WEN raises awareness of hidden plastic and chemicals in conventional period products and promotes reusable and organic alternatives. In addition to supporting educational programmes, we also support a number of charities. To learn more, visit our Giving Back page.
Plastic-Free Packaging
We like to keep packaging to a minimum, which is why we use recycled card for our in-store cartons. When it comes to our online orders, we hand wrap each pair of Period Pants individual bags for hygiene. Whilst these may look like plastic, don't be fooled - they're actually made from compostable corn starch. At last, a comfortable and truly sustainable period.
Any Colour - So Long As It's Black
You may have noticed that all WUKA Period Pants are available in black. We're not a fashion brand - instead, we sell essential products. We want to keep the amount of dye we use to a minimum, which is why we have chosen practical black period pants!
We Lead by Example
We practice what we preach, which is why we're always looking for new ways in which we can be more eco-friendly at WUKA HQ. Our office and warehouse are based in Welwyn Garden City, Hertfordshire, England. Our office-based team works remotely wherever possible and we use video calls to minimise unnecessary travel. We have no single-use cutlery, crockery or bottles within our HQ. New team members are given reusable WUKA water bottles with their names on them! We have recycling facilities on site to reduce waste wherever possible and keep printing to a minimum. Our office is adorned with air-purifying house plants to keep our space clean and fresh. We car share (when safe to do so!) and some of our team members can enjoy a walk to work. We even have eco-friendly recycled or bamboo toilet paper!
TENCEL™
WUKA Ultimate Midi Brief, Ultimate Boxer Shorts, Bralette, Everyday Midi Brief and Bikini, and Ultimate High Waist are made from Tencel.
Tencel is an eco-friendly fabric made from responsibly sourced wood pulp from carefully managed beech tree forests. The trees used for Tencel are sustainably managed to ensure environmental and social standards are met.
Tencel is produced in an entirely 'closed-loop' process, which means that its solvents are contained and reused, ensuring that no contaminants are released into the environment. The fibres are compostable and biodegradable, which means they can fully revert back to nature.
Tencel boasts many sustainable certifications. It has earned USDA (United States Department of Agriculture) BioPreferred designation, certified biodegradable and compostable by the Belgian certification Vinçotte, recognised by EU Ecolabel for its low environmental impact and a European Award for the Environment from the European Commission.
We have chosen Tencel as it is a super sustainable material that is also exquisitely soft on the skin and very flexible.
ORGANIC COTTON
WUKA Ultimate Bikini Brief Period Pants are made from GOTS organic cotton (Global Organic Textile Standard).
Did you know that conventional cotton production uses insecticides and herbicides? The chemicals are washed out of soils, which then pollutes our rivers and damages the environment. Cotton farming also uses vast amounts of water for irrigation.
We have chosen to use organic cotton in our Ultimate Bikini Brief Period Pants, which are grown without the use of harsh, synthetic chemicals. This also ensures healthy working conditions for the cotton farmers. Organic cotton is also kind to the most sensitive of skins.
Our organic cotton is certified by the Global Organic Textile Standard, which is a prestigious external accreditation body that covers the processing, manufacturing and trading of organic textiles. It guarantees that a minimum of 95% organic fibres are used. It also ensures that high standards are met across environmental impact and social impact, to ensure that both our planet and people are being treated well and fairly.
RECYCLED NYLON
Our Perform range is made from recycled nylon.
Nylon is a type of plastic that can be toxic to our environment. Our water supplies across the world are contaminated with harmful chemicals from irresponsible waste disposal from the textile industry. Currently, the world is producing more plastic than we are recycling - only 9% of the world's plastic has been recycled.
We have chosen to use recycled nylon from ocean waste to create our Perform collection, to ensure this pre-existing plastic is being used to its full potential, to reduce waste. Using recycled means that we use less energy to produce our Period Pants, compared to traditional manufacturing processes.
Our underwear makers
Meet Rose. She makes period pants for WUKA at Shenzhen, China. Rose started her business in 2016. Rose's factory is ISO, BSCI and FDA certified, and they are continually making the factory more regulated so that the team can improve how they operate. All staff are provided with health insurance and fair wages.
Meet the Factory: At WUKA, We work to standards provided by global auditing companies such as BSCI, ISO9001 and use materials that are OEKO-Tex certified, GOTs organic cotton, Global receyled standard meaning all materials used contain no harmful chemicals and are completely safe for your skin. We work with Rose closely and visit the factory regularly to strengthen our relationship and ensure that their practices continue to align with our morals and ethics.