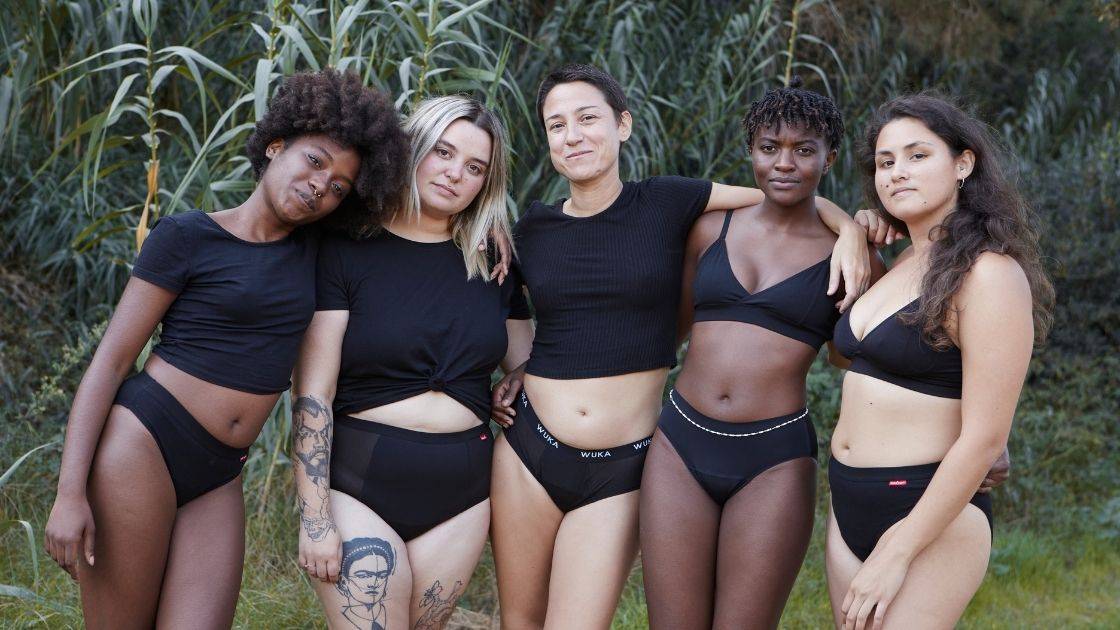 Founded in 2017, WUKA is a female-led start up, making the UK's first ever reusable and leak-proof period wear.
WUKA stands for Wake Up Kick Ass because we believe that nothing should hold you back on your period.
We believe that periods should not cost the earth. Equality, social and environmental responsibility are at the heart of everything we do.
"WUKA stands for Wake Up Kick Ass and from the very beginning we have been passionate about smashing taboos and innovation in sustainability and menstrual health."
We are on a mission to ensure sustainable lifestyles are accessible to all.
Sustainability is not a luxury. Periods are not a luxury.
We replace plastic-riddled disposable pads & tampons with the world's most comfortable and sustainable period underwear.
Periods are not shameful, but something to be proud of. We're determined to break down body and period taboos.
WUKA is Body Positive & Sustainable which touches and guides everything we do, make and say.
Eco-friendly products & business practices.
Less waste. From our packaging to our products.