Period Swimwear for Teens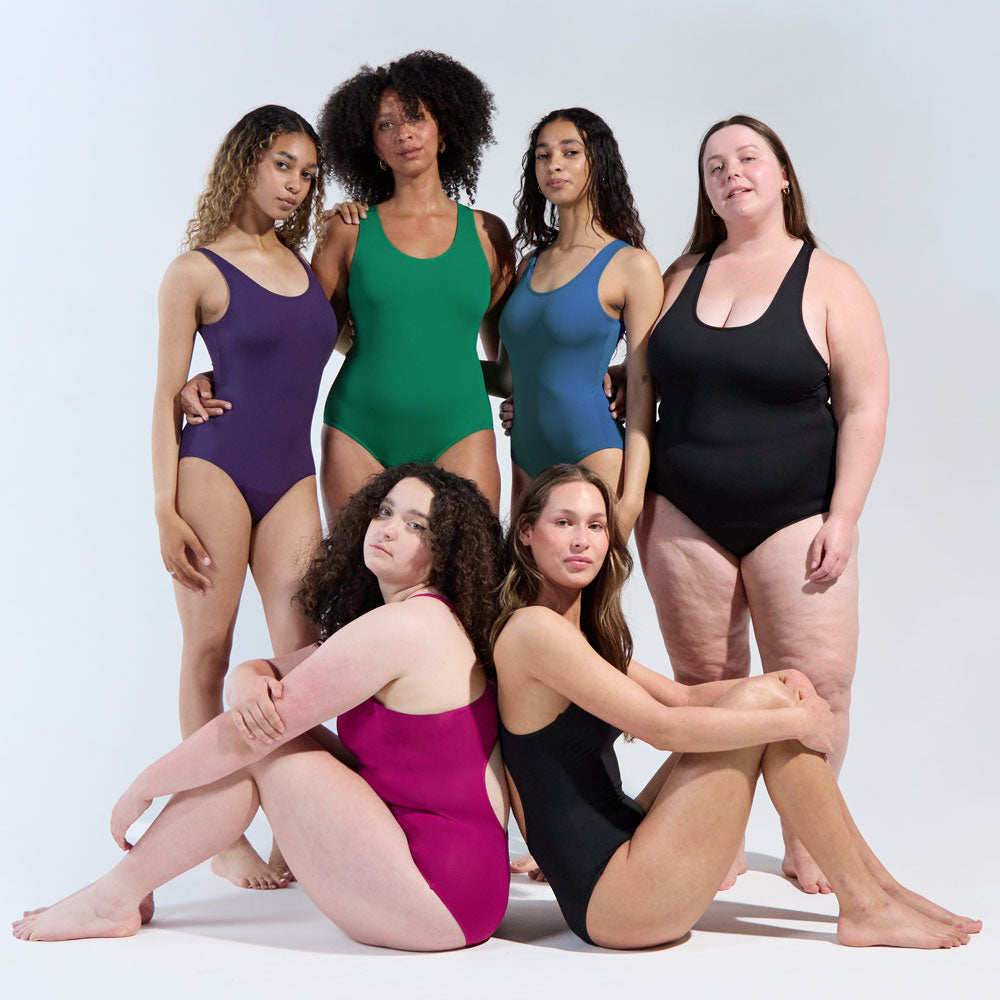 Dive into freedom and embrace your period with confidence in WUKA leak-proof swimwear.
Combining sustainable high performance fabrics with practical style, WUKA period swimwear is designed to absorb periods and little leaks whilst in or out of the water. Available in five on-trend summer shades.
★★★★★

Genius product!! I cannot recommend them enough! She puts them on under her swimming costume, and you'd never know they were there! 

Jacqui Mckenzie

UK
★★★★★

I didn't feel like I was wearing anything under my swimming costume and I felt really confident wearing them! So a very pleased mum and daughter!

Paula Roper

UK
★★★★★

Bought for 12 year old so she wouldn't miss out on holiday swimming etc. Tried them today, and after our initial nerves subsided, she relaxed and enjoyed her pool time with no embarrassing accidents. Great product, would recommend.

Grainne Harmon

UK
★★★★★

Bought for my 12yr old daughter so that she could still swim in the holidays. She was very unsure and worried but they fit well and when she realised there were no leaks she forgot she was wearing them.

Helen Cornelius

UK
★★★★★

My daughter is 12, her periods started last summer. I wish I had had these when I was a young girl and had my periods.

E.O.

UK
FAQ: Leak-Proof Period Swimwear
WUKA period swimwear is designed to absorb periods and little leaks whilst in or out of the water.
WUKA swimwear features a built in absorbent gusset made of three unique layers. The breathable top layer is designed to feel soft and comfortable to the touch as it sits closest to to your skin. The second layer is highly-absorbent and moisture wicking, helping to absorb up to 3 tampons worth of blood. Lastly the final or outer fabric is aquaphobic meaning it is water repellent which prevents water from entering the gusset and protects against leaks. While it is safe to swim in period swimwear on your periods, we suggest using a menstrual cup or other products as backup on your heavy flow days.
WUKA period swimwear is recommended for use on light to medium flow days. If you are using them to swim for long periods of time, they are best for lighter days. If however, you're spending the day lounging by the pool with only the occasional light swim then they can also be worn on medium flow days. We do not recommend them for heavy flow days.
Yes of course! For added protection on heavier flow days, we recommend wearing the swimsuit alongside a menstrual cup, disc or tampon- the more sustainable and plastic free the better!
As a certified B Corp that places sustainability at the heart of our brand mission, our WUKA swimwear collection is made from recycled nylon so no virgin plastic are used to make the fabric. Remember each WUKA replaces 200 disposables going to landfill.
Also known as Ultraviolet Protection Factor (UPF), UV protection indicates how much UV radiation (both UVB and UVA) a fabric allows to reach your skin. For example, our swimwear collection is made using UV50+ protection fabric which blocks 98% of the sun's rays and allows 2% (1/50th) to penetrate, thus reducing your exposure risk to harmful rays significantly.
Rinse them in cold water before washing to remove any excess blood. Wash them in the washing machine on a delicate program at 30°C maximum. Do not use any fabric softener or detergents. Air dry and never use a tumble dryer!
Two styles. The high waist style is available for adults whilst the classic bikini brief is available for adults and teens.
Adult Sizes range from XS- 4XL in both the bikini and high waist swim briefs. Teens Swim Bikini Briefs are available in sizes 2XS - L.
2XS-8-10, XS-10-12, S-12-14, M-14+. These are just for recommendation. We know all kids grow at different rates, so the best way to get the right size is measure the widest part at the hip and see our size chart to get the right size. You can always ask our customer support if you need help. Anther way to get the size right is by matching with high-street brands, if your teen wears size 4-6 opt for 2XS, if they wear 6-8 go for size XS, If they wear 8-10, go for small size. Hope this helps x.
Your WUKA is one period swim collection is perfect for wearing in the water- whether it's by the pool, the beach or under a wetsuit. Whether you are on you period or not, they are great to use. The leakproof gusset is built into all of our period swimwear to be discreet and undetectable, so they look and feel just like regular swimwear.
Yes! All of our swim bottoms and one-pieces are eligible for a return or exchange within 30 days of delivery, as long as the original sanitary strip and tags are attached.
Yes. Our period swimwear is seawater and chlorine-resistant which helps to prevent fading and keeps your swimwear long-lasting.
If you have a fear of using WUKA in the pool, we suggest you use them only on your light flow day, till you gain confidence.