WUKA saves over 500,000 tampons and pads from landfill and ocean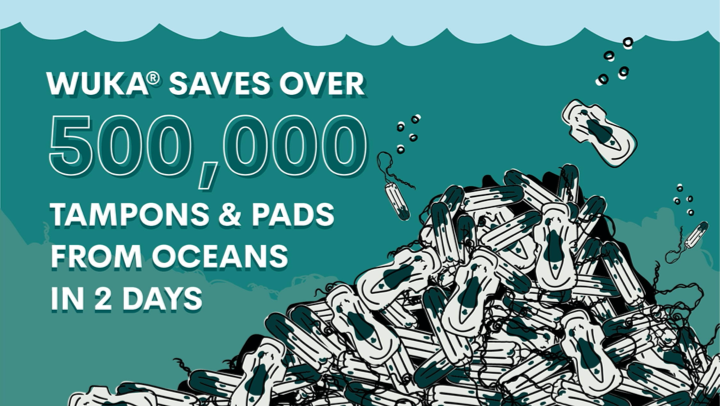 Where do used pads and tampons go?
The concept of throwing things "away", is false. Used pads and tampons pollute the oceans, beaches and rot in landfills. It takes around 500 - 800 years* for single-use plastic period products to break down and on average a person with periods will use about 11,000 disposable tampons and pads in their lifetime. 
How to reduce period products waste?
You can totally eliminate waste from tampons and pads by using sustainable menstrual period pants, lasting you around two years.
Once they have reached their lifetime, which is considerably longer than that of a pad, WUKA Pants can then be recycled at your local clothing recycling centre. Our pants are also made from LENZING Modal which is fully biodegradable. 
We have a WUKA light, which totally replaces your panty liners or pads that you may use at the start and end of your period. Whereas WUKA Medium, and Heavy are great for any day of your period, depending on your flow.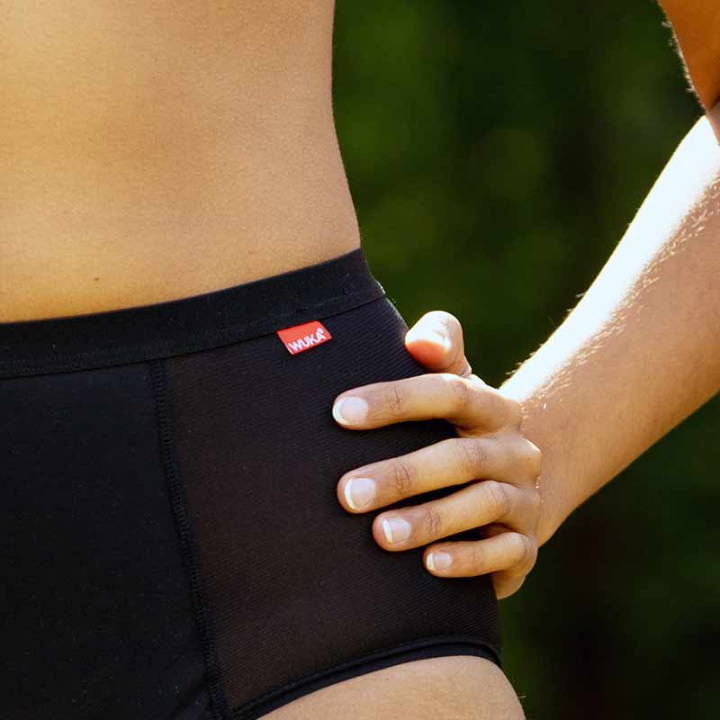 Stopping half a million of waste in 2 days with our latest promotion
During our eco-friendly Prime Day alternative, together we have saved 500,000 tampons and sanitary towels from going to landfill and polluting our oceans. That's 5.4 tonnes of waste prevented! 
Did you know that conventional menstrual pads can contain up to 90% plastic? Tampons also contain plastic - even in the string - and applicators are made from Polyethylene (PE) and Polypropylene (PP). Single use period products are not only bad for the environment but plastic waste kills up to 1 million seabirds, 100,000 sea mammals, marine turtles and countless fish each year and remains in our ecosystem for years, harming thousands of sea creatures every day. WUKA pants are Vegan Society approved and totally cruelty feee.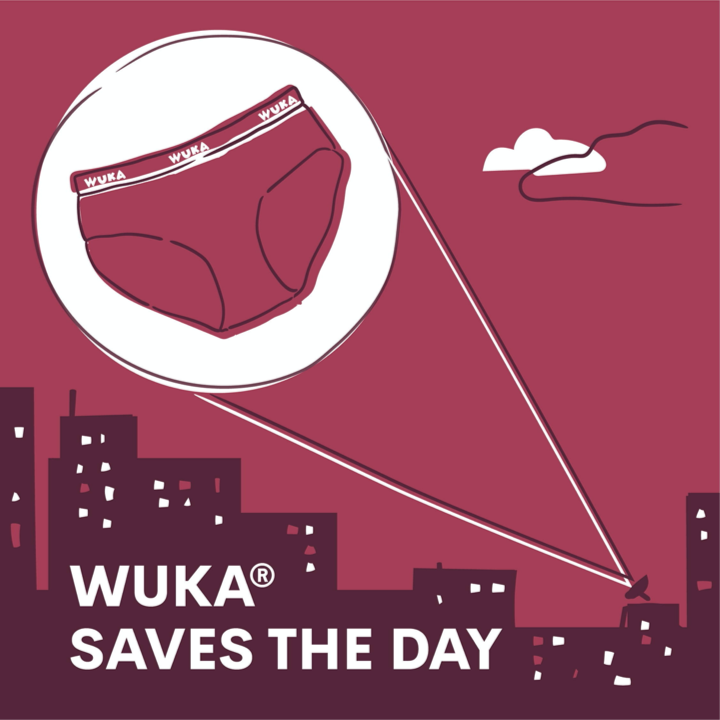 What is the cost of your period?
WUKA period pants are a sustainable alternative to traditional period products whilst also boasting a better cost value in the long term, compared to traditional tampons and pads. The lifetime cost of using WUKA is just £2806 compared to £5246 for organic pad.
To date, WUKA has saved over 8 million tampons and towels from going into landfills or our oceans. Our mission is to reach 1 billion!
With just one pair of WUKA period pants, you can save 100 tampons from going into landfills. Periods don't need to cost the earth!
We are on a mission to make change and create a sustainable future for all, but cannot do that without you, so thank you to all who have purchased a WUKA in the past and to those who have shared the promotion with the promotion with their friends.
Remember you can still save with our cycle set, (available in packs of 3 and 5).
*https://www.mdpi.com/2071-1050/11/2/473/htm
---
---