Period Euphemisms & Nicknames: Why's It Called a Period
For this blog I wanted to go global, so I asked the question to one of my favourite FB groups ..
"What euphemism do you use for your period/menstruation? 
But with this question I had few more burning questions that needed to be answered.
Why do we use euphemism, a topic which is often a taboo subject to talk about? Is it necessary to talk about period using euphemism?
Women from 28 countires took part. The comments were overwhelming! It was like the door to all bloody words has just opened. More than 70 comments in less than 24 hrs, from women across 28 countries.
 Countries / Euphemism included were: 
🇪🇸Spain: Menstruación, Regla / Rules, Luna / Moon, Me ha bajado! / It came down!, La de rojo / The one in red
🇸🇪Sweden — Mens, Menstruation, Lingon week, Having jam in my waffle (my favourite one)
🇺🇸USA — TOTM, Mother Nature's gift, Aunt Flo's visiting, Shark week, Crimson tide
🇫🇷France — Les anglais débarquent / The english have landed, We have our things, Règle, l'armée rouge / the red army
🇧🇪Belgium — Maandstonden / Menstruation, Regels / Rules, Ongesteld zijn / On your period
🇱🇻Latvia — Mēnešreizes /Menstruation
🇨🇱Chile — Tener/andar con la regla / To have the rule, Enfermarse / To get sick
🇿🇦South Africa — The auntie with the red car is here again
🇳🇱Netherlands — Rode zee / red sea, Maandelijkse feestje / Monthly party
🇧🇷Brazil — Menstruação / Menstruation, Tô de Chico, Tô naqueles dias / I'm in those days
🇭🇺Hungary — Megjött a mikulás / Santa Claus arrived, Megjött a havim / My monthly, Menstruáció / Menstruation
🇬🇧UK — On the blob, On the rag, The painters and decorators are in
🇵🇹Portugal — Menstruação /Menstruation, Período / Period
🇩🇪Germany — Ich habe meine Tage / I have my days, Den Kram haben / Having the little thing, Rote Woche / Red week, Rote Welle / Red wave
🇮🇹Italy — Ho le mie cose / I have my own things
🇨🇿Czech Republic — Menstruace / Menstruation
🇪🇪Estonian — Päevad / Days
🇪🇬Egypt — Dawra / Cycle
🇵🇪Peru — La Regla / The Rules
🇨🇦Canada — On the rag
🇵🇰Pakistan — Haiyz / Menstruation
🇷🇴Romania — Menstruatie / Menstruation
🇮🇩Indonesia — Datang Bulan / The month has come
🇳🇴Norway — Tante rød er på besøk / Our red aunt is visiting
🇮🇳India — Mahina / Month
🇫🇮Finland — Kuukautiset / Moon cycle
🇮🇸Iceland — Blæðingar / Bleeding
🇷🇺Russia — критические дни» / Critical days
🇳🇵Nepal- mahinabari (practising monthly), nachune: untouchable.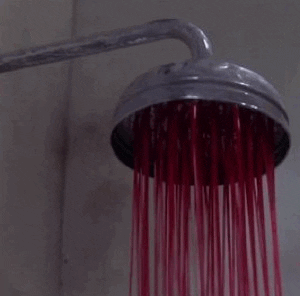 I am a 28 years old Nepali woman and until today have been using the Nepalese word for a period – "nachune" which means untouchable.  Shocking! All my life I have been using various euphemisms to say that I was on my period. This is a very negative euphemism to use especially in a country where taboos around menstruation are quite strong. I almost feel like I was promoting the culture of being untouchable during periods. Do we need a period euphemism to communicate about it? Is it one of the factors creating the taboo culture around menstraution? Should we stop using euphemisms and just say the word Period. 
Absolutely yes, though these euphemisms are cute and make our conversation less awkward, however, I would definitely ask everyone to use the correct term for period/ menstruation. The more you speak out loud, the more normal it feels and together we can break the barrier to these taboo topics.
Periods are a very natural process that women go through every month unless you are on contraception or pregnant. It is the fundamental process of the existence of human being. No one should be ashamed of talking about it. You should rather embrace and be proud of yourself. 
I asked a few people what do they think about period euphemisms. Here are some of the responses:
"I don't believe in euphemisms when it comes to this extremely normal bodily function, because there's already so much of a stigma attached to it. I don't shy away from naming it or talking about it when it's relevant."….from South Africa.
"Now I just call it period mostly, except first time with a new boyfriend I will say "my office is closed for renovations" lol to be cute because things are awkward in the beginning, but once comfortable just saying I have my period."… from Canada
I say "Moon cycle"…Not from my country but I adopted it as I make me feel calmer when I use this words…from Spain. 
But most importantly we need to normalise this conversation in our society. One of the best ways to do it by educating everyone including all menstruators and non-menstruators about periods/menstruation. 
This statement sums up how I feel about period/ euphemism and how we can break this stigma around menstruation. 
My 11 yo son probably knows more about the topic than many grown men I've encountered in my life, and so he should, because we live together and my period (my mood at the time, what I need, what I exclude myself from, etc.) is highly relevant to him. Ditto for my partner. Most all partners I've ever had, however, I've had to "train" to become sensitive to and — even more important — not freaked out by, "Noooo! Blood!" I can only imagine what a grateful pleasure it will be for women who engage with my son one day to be treated with understanding, sensitivity, and respect when it's "that time of the month". It's up to us to normalise the topic, and vocab definitely has a role to play there.
So to conclude: 
It's perfectly okay to use a period euphemisms; we think they are cute and funny and a perfect excuse to have a girlie conversation and avoid awkwardness. However, when you need to use the term period don't be hesitant to use it. #justsayperiod. I would also urge you to use it around non-menstruators as this can help break that stigma around menstruation and normalise it. #positivechange. 
Here are our favourite #periodeuphemisms of GIfs. #HappyBleeding 
In French: "The english have landed"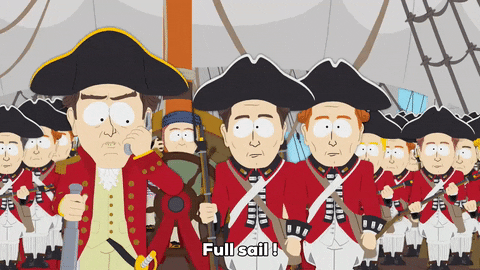 In Hungarian: "megjött a mikulás (Santa Claus arrived)"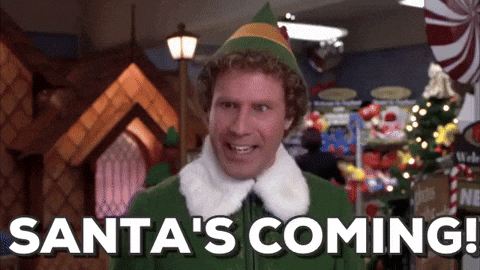 In Sweden: "having jam in my waffle"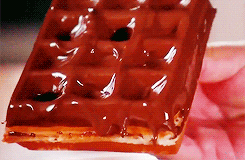 In South Africa: "the auntie with the red car is here again." The pic is not of an aunt. I just could find any decent pic of women in a car.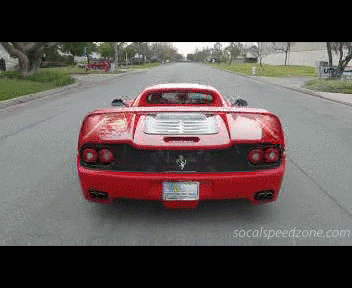 HAPPY BLEEDING AND DON"T FORGET IT'S MENSTRUATION /PERIOD WHEN YOU NEED TO SPEAK OUT. #wukawear #wakeupkickassperiod
---