WUKA available nationwide in Sainsbury's supermarkets
Sainsbury's launches innovative WUKA Period Pants to reduce plastic pollution in period products and bring sustainable choices to the feminine care aisle of the supermarket.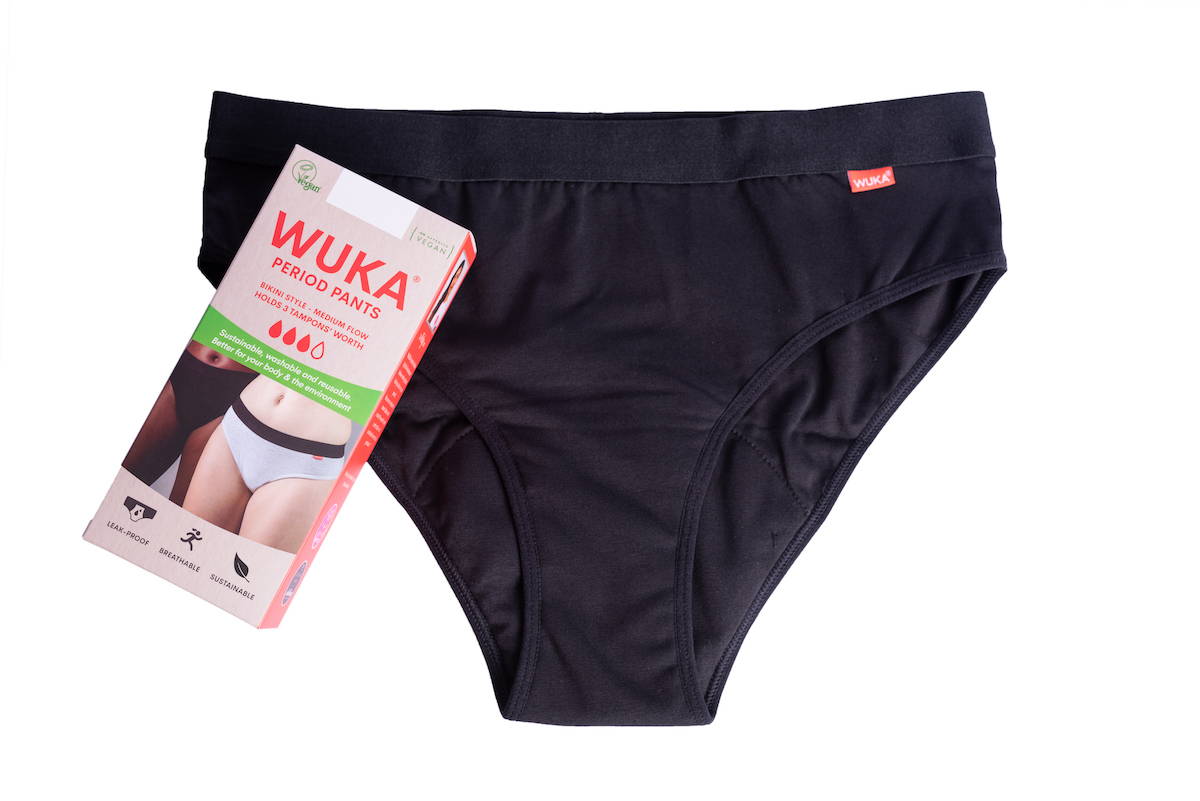 From March more than 200 stores across the UK will have WUKA's reusable period pants in their Feminine Care section in an attempt to reduce plastic pollution and bring innovation into the world of menstrual products.
Less than 6 months ago, Sainsbury's decided to stop making plastic applicators for their own brand and are now bringing in another sustainable brand, WUKA, to challenge the monopoly that disposable tampons and pads have our women's lives when it comes to managing their period.
---
'It is fantastic news that supermarket giant Sainsbury's is making another reusable period option available in its stores. Access to sustainable choices like this is so important and we need more retailers and supermarkets following in their footsteps.'
says Environmental Activist, Ella Daish.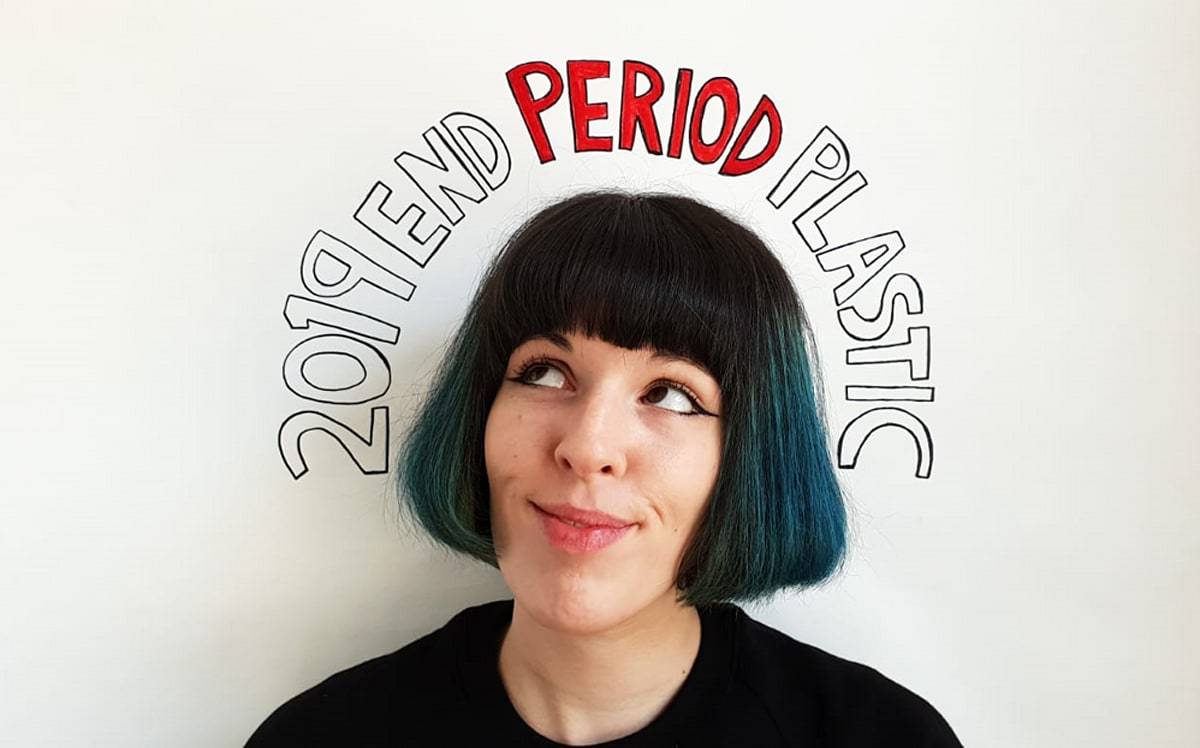 Many women are unaware that most menstrual products contain single-use plastic which can take hundreds of years to decompose. WUKA period pants are an effective reusable product that can be washed and used again and again, helping women with choices of reusable and sustainable products.
---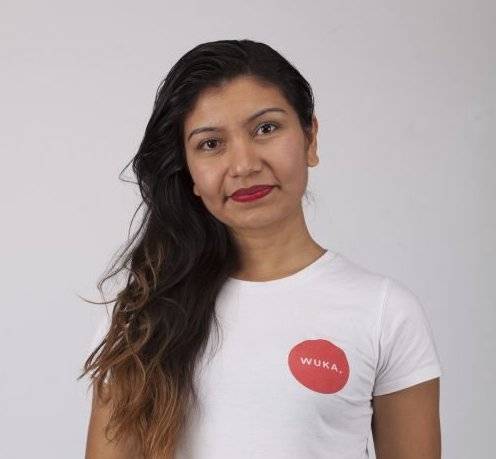 We are absolutely thrilled to be in Sainsbury's to offer new choices for women to manage their period. WUKA period pants are comfortable, sustainable and can be worn up to 8 hours, holding the equivalent of around three tampons' worth of flow.
In one lifetime a woman using traditional menstrual products will throw away over 10,000 of these single-use plastic based items to landfill – compared to just 129 eco-friendly WUKA. In just two years, we as a company have already saved more than 4 million tampons and pads from going to landfill through customers' switching to us.
Our WUKA pants are excellent value for money costing just £5.85 per cycle compared to £10.93 for organic pads, and £7.81 for traditional tampons and pads."
says CEO and Founder of WUKA, Ruby Raut.
---
The period pants will be launching at a retail price of £20 per pair for our 'Medium flow' and are exclusively available in Sainsbury's in store and online from March 2020.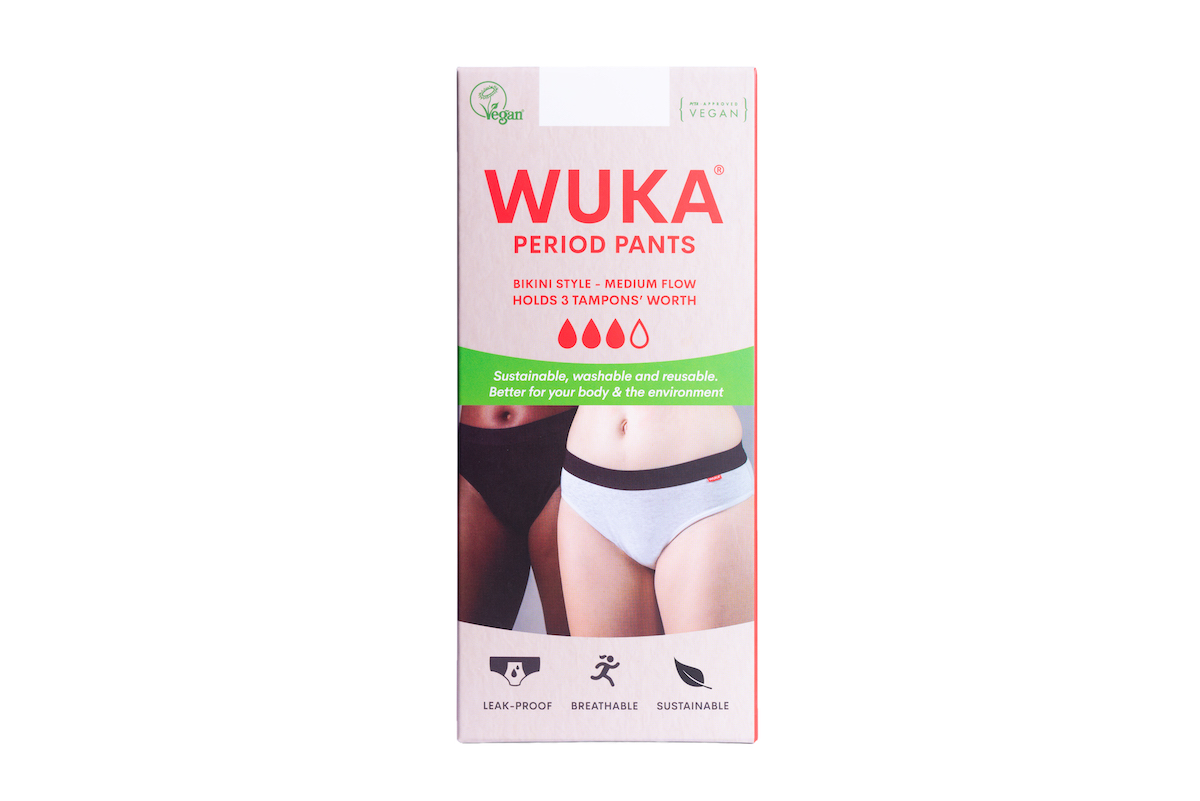 ---
WUKA Period Pants hold from 5 - 20ml of your period flow, depending on the style; light, medium or heavy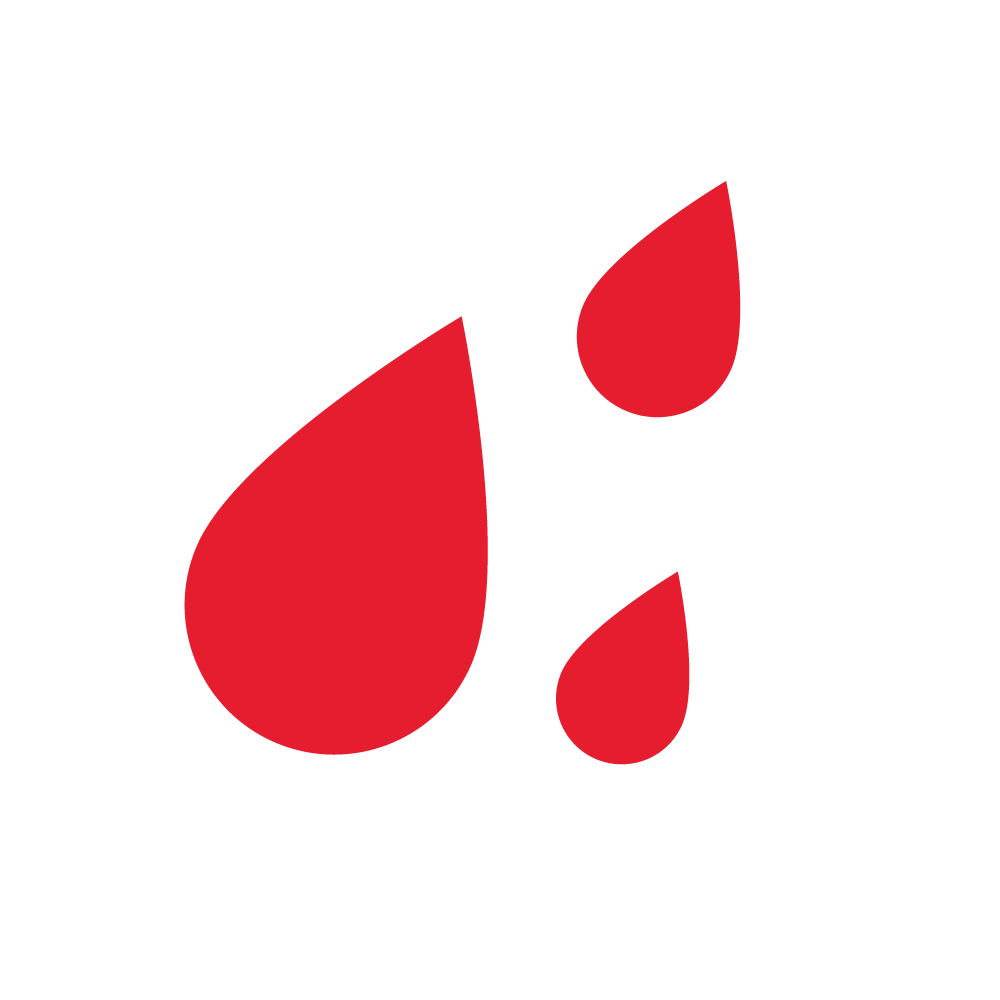 Wear all night or up to 8 hours on light days. On your heavy days this may be less, you know your flow best!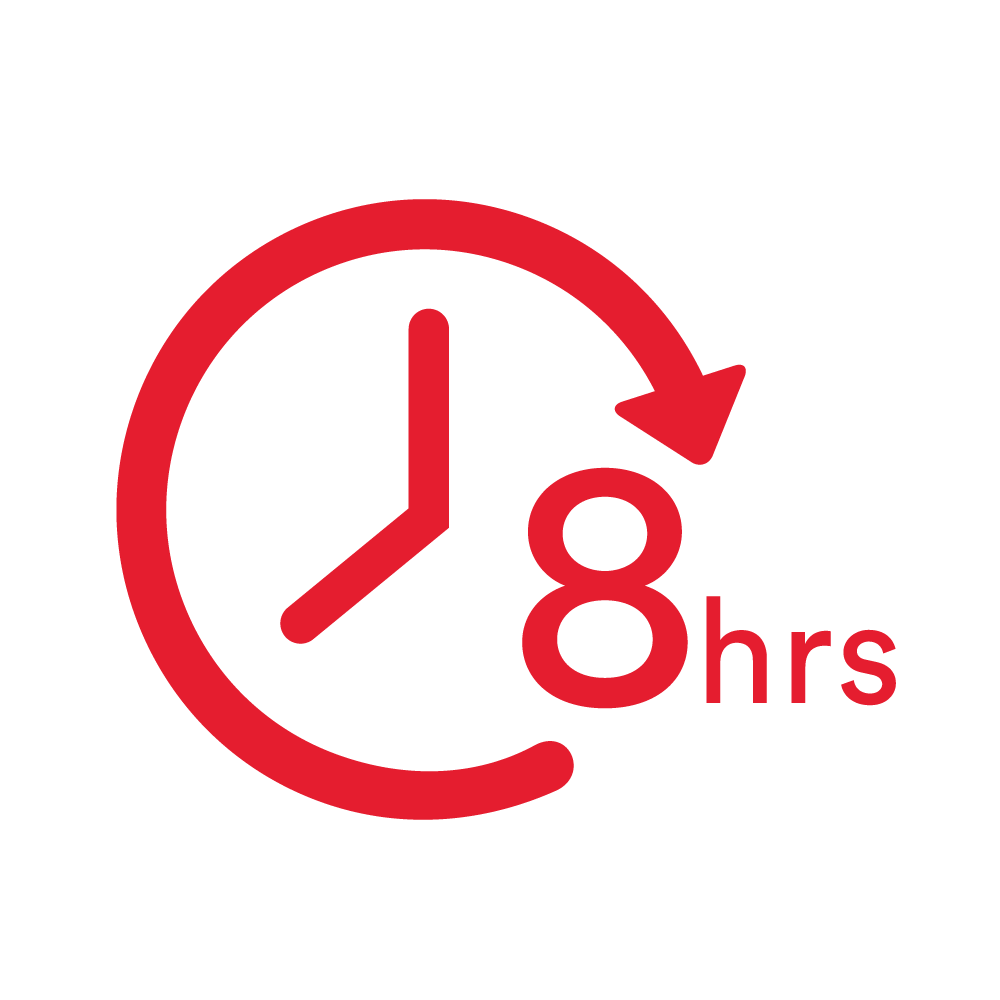 Rinse after use to prevent stains. Wash up to 40 degrees and hang dry in a warm place like an airing cupboard.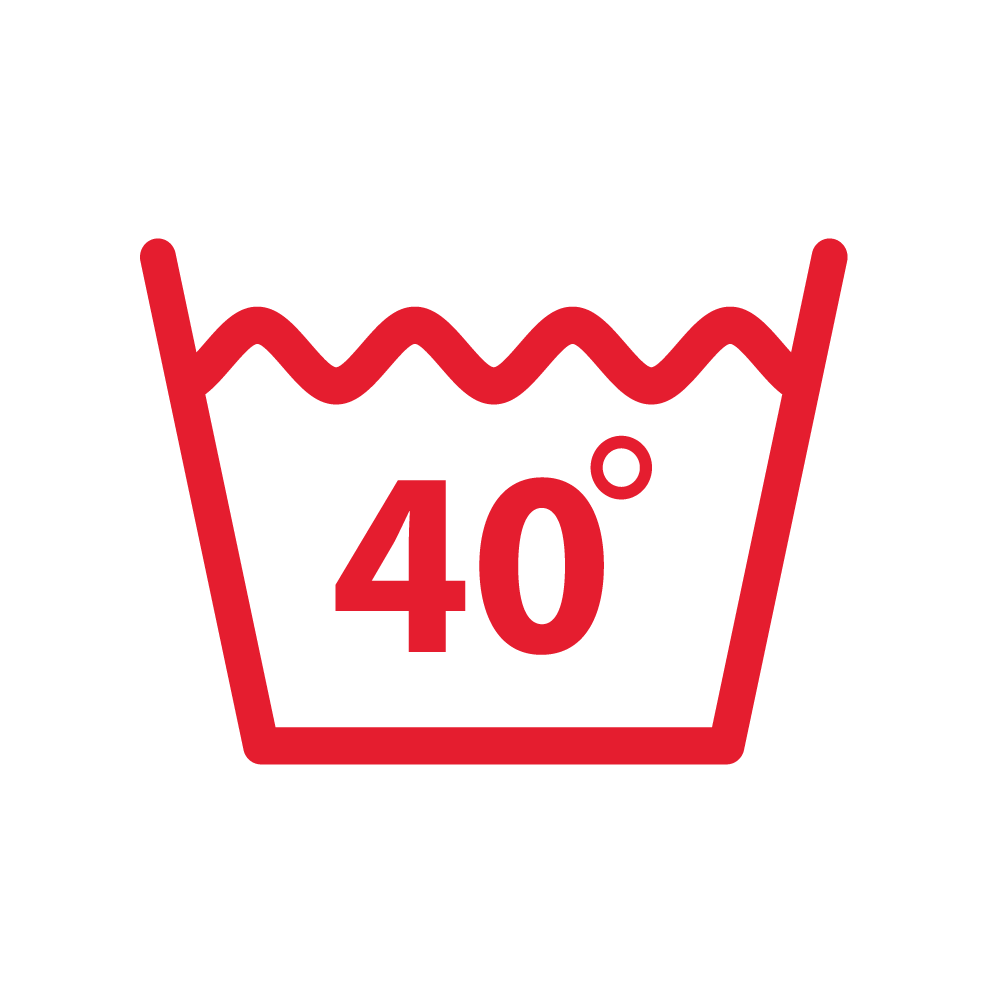 ---
Wash up to 40 degrees, no more icky mess.
Want to run 26.5 miles in 30 degrees heat? On your heavy day? If you are up for it, WUKA can handle the pace. Designed for active girls, WUKA's moisture wicking and breathable fabrics are truly high-performance.
Maybe sleeping in is more your speed. If so we have you covered, with extra wide padding at the back WUKA makes sure your sheets stay white.
WUKA Period Pants have been designed to stretch around any body shape. A cotton breathable waistband and super soft modal fabrics. This also makes them great for sport and wearing all day.
---
Luxurious fabrics next to your skin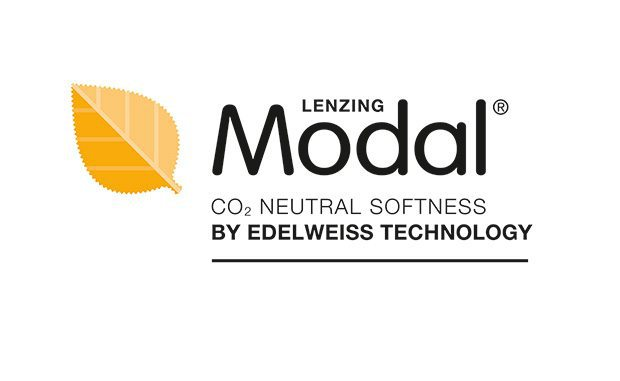 WUKA is primarily made from Lenzing ® Modal fabric.
It's eco-friendly, made from sustainably managed Beech tree forests in Austria. Each and every batch is custom made for WUKA so there is less wastage.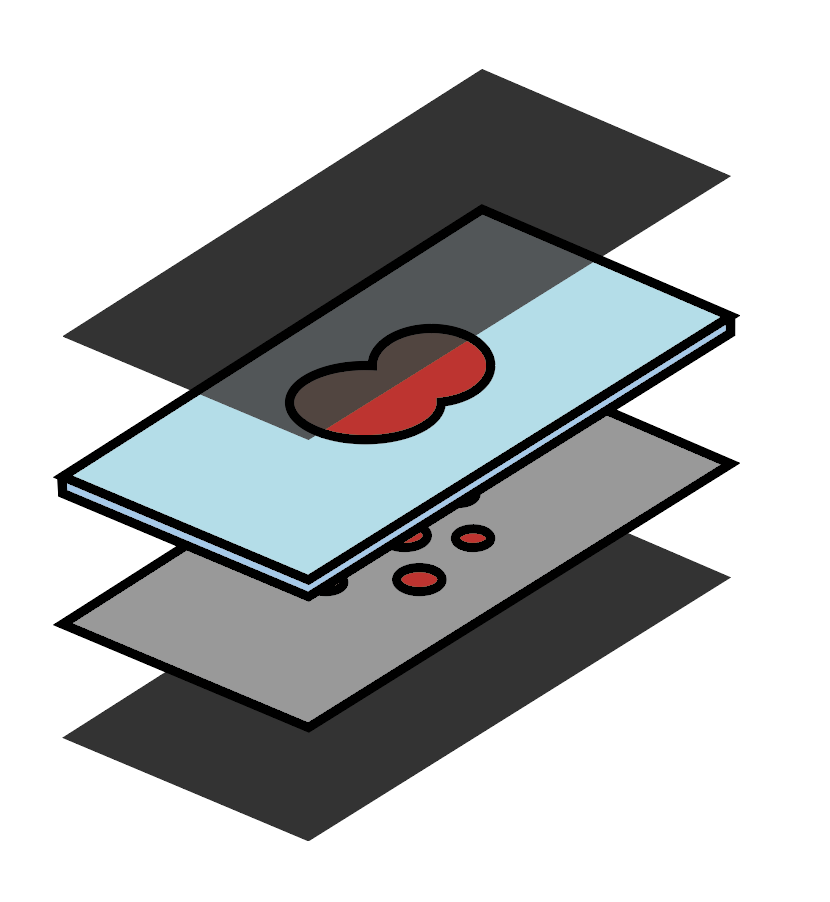 In the centre of every WUKA there is an absorbent layer that is uniquely used by us that absorbs blood fast and draws it away from the body, leaving you feeling dry.
There is also a leak-proof barrier, this is the layer that prevents blood from passing through the underwear but is still breathable reducing sweating.
Soft and stretchy for active lives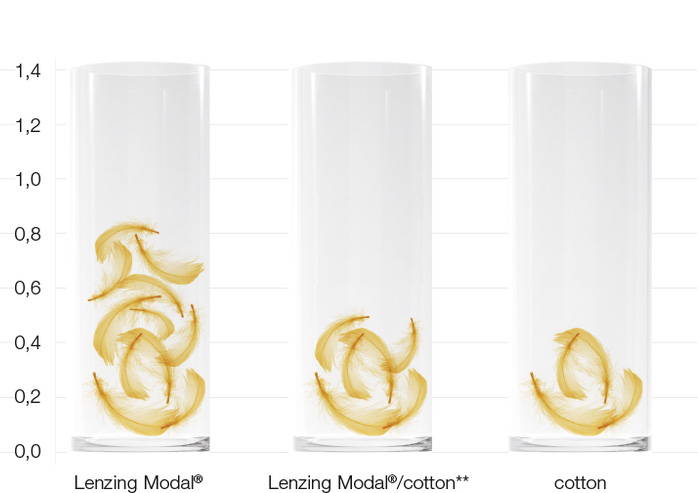 Our pure Lenzing ® Modal fabric is also extremely soft to the touch. Softness is measured on the 'Kawabata' scale, and below you can see Modal compared to cotton - it's twice as soft.
It is also moisture wicking and prevents odours or fungal growth keeping you fresher longer.
---
What the press are saying
---
---
"Period pants are underwear made to hold the blood from your period (a bit like a sanitary pad) that you can wear for around eight hours."
"I wore them out and about for an entire day on the second day of my period - typically my heaviest day - and I didn't have a single leakage problem."
"I have to say I'm impressed with WUKA"
"i would 100% recommend these as a waste-free alternative to standard menstural products!"
---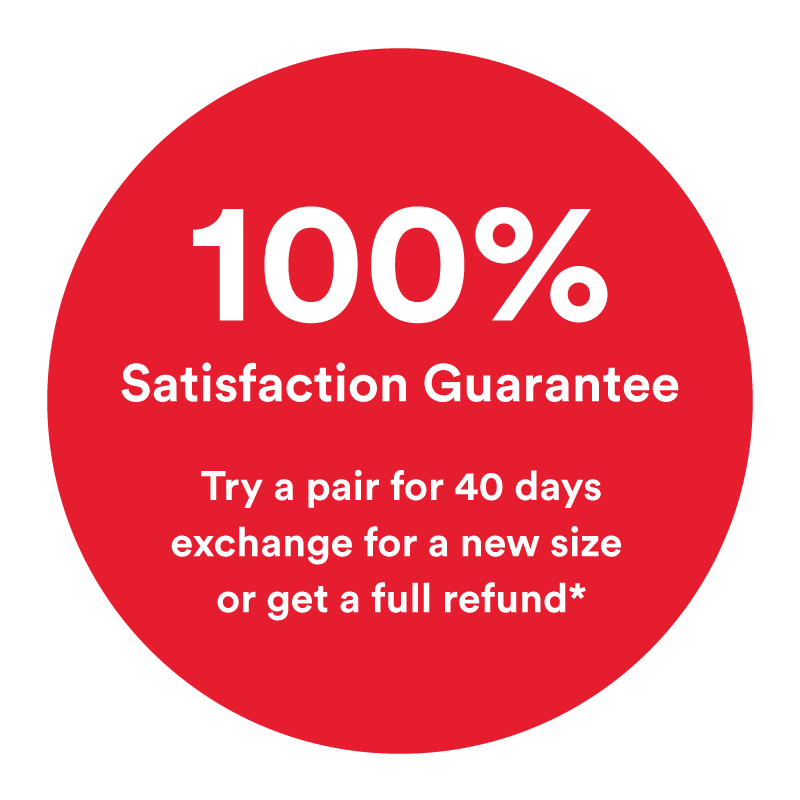 Try them, love them, stress free
Your first pair of WUKA has our 100% Satisfaction Guarantee, which means you can exchange your first pair to another size or get a full refund within 40 days. If you buy more than one in an order, you can exchange the set for another size if they don't fit.
You can read all about it on our help page
---
I ran the London Marathon on Sunday... I am over the moon with my WUKA pants
---
The result was amazing : no leak at all !!!!
---
WUKA is a real game change. Great cut, sleek fabric, beautiful mesh detailing and incredible fit
---
I just wanted to say how impressed I am by your panties. I wish I had found them ten years ago!! They are truly revolutionary