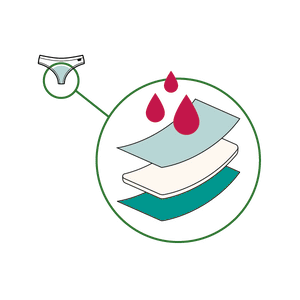 MAGICAL SMART LAYERS
WUKA created the first period pants to completely replace pads and tampons, no backup needed.
+ The outer layer is moisture-wicking to keep you feeling dry.
+ The middle layers absorb and lock-in the blood.
+ Our leak-proof layers are uniquely breathable to reduce smells and the build of bacteria.
shop now FAST ABSORBING
The lining of the underwear is fast absorbing which means you stay feeling dry for longer.
shop now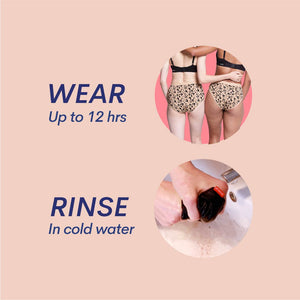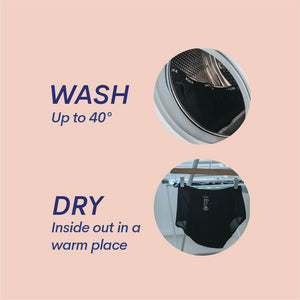 How Many Period Pants do I Need?
The amount of period pants you may need depends on how heavy your flow is and how long your periods tend to last. We're all different. Some people have light periods and some of us experience much heavier flows! Some of us bleed for about 3-4 days and others bleed for 7-10 days.
Our customers tell us they need 6-7 pairs to completely switch to period pants* and they last up to 2 years. They also recommend 3 pairs for the perfect starter set*. But, of course, you know your flow best!
*Survey of 1000 WUKA customers