The WUKA Basics™ Collection is made simpler, in higher volumes, so we can pass the savings on to you. Made from BCI Cotton, you can choose your size from 2XS to 6XL and your style from Hipster or Thong.
WUKa Basics™
Our award-winning Basics period pants completely replace pads and tampons keeping you dry, fresh and protected from leaks. Wear. Wash. Reuse.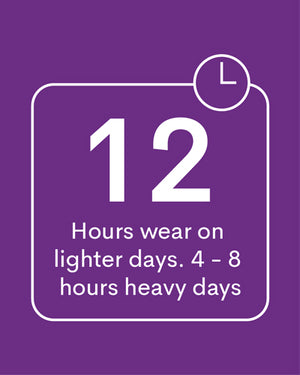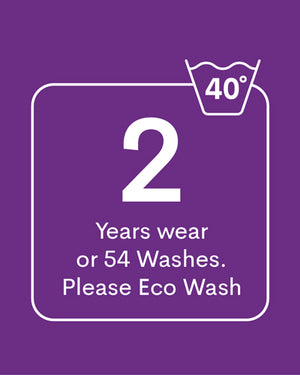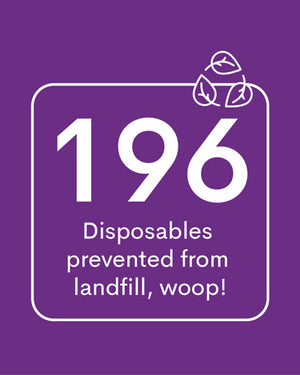 FAQS - BASICS COLLECTION
They can be reused for up to 2 years, saving you money in the long-run, too. For the first 40 days after you receive an order we offer a 100% satisfaction guarantee on your first pair of WUKA pants.
The simple answer is no! WUKA has been committed since day one to not use any harmful chemicals in the production of our products. All of the materials that we use are planet friendly, animal friendly and contain no added chemicals, such as silver or antibacterial treatments, stain-resistant or Perfluoroalkyl and Polyfluoroalkyl substances (PFAs or PFSAs). All WUKA are independently tested by Highstreet Textile Testing Services Ltd (HTTS) who guarantee there is zero trace of PFA's in our products.
"Known as "forever chemicals", PFA's are found in non-stick pans, fast food packaging, firefighting foams, and more. PFAs are called forever chemicals because their chemistry keeps them from degrading in normal environmental conditions. Some period brands use PFA's as part of their anti-stain features. The danger of PFAs is greater if ingested. Some brands have been found to use these chemicals in the production of period underwear —in the "moisture wicking" layer—bringing PFA's in direct contact with the vagina which causes major concern about the health impact these might have. Because we don't know the possible impact that these chemicals might have, WUKA stands firm in its commitment to not include any level of traceable PFAs is our products. Because period pants (and regular pants!) are worn in a very sensitive area, it's important they are made from natural materials that are kind to skin. A reminder of what WUKA products are made of: WUKA Ultimate Midi Brief, Ultimate Boxer Shorts, Bralette, Everyday Midi Brief and Bikini, and Ultimate High Waist are made from Tencel. WUKA Ultimate Bikini Brief and Ultimate Lace Period Pants are made from GOTS organic cotton (Global Organic Textile Standard). This is guaranteed to be 95% Cotton and 5% elastane. Our Perform range is made from recycled nylon. The Basics range is made from BCI certified cotton! The newest repurpose range is composed of Repurposed fabric (recycled nylon) and a cotton gusset! New Seamless Flex Stretch period pants are made from super-soft Tencel, a super soft and elasticated material that offers you maximum comfort and leak-free coverage."
The WUKA Basics Collection is catered for a wide range of sizes, from 2XS to 6XL. Body inclusivity is at the heart of everything we do.
Period pants in the WUKA Basics Collection look and feel like regular underwear but, with our leak-proof technology, have the power to absorb your period flow every month. Made from BCI cotton, they are a perfect eco-friendly alternative to disposable period products.
Basics Collection bundles are available to buy, giving you the chance to try the Hipster or Thong style and save money too.