Sustainable Christmas Presents
Where to find sustainable Christmas Gifts?
Have yourself a sustainable little Christmas with planet-friendly presents. Whether you're looking for the ultimate gift for a loved one or an eco stocking filler, the WUKA Christmas Shop has everything you need!
Christmas is a time of giving and this is why here at WUKA we will be giving a pair of period pants to Days for Girls  with every order throughout December. Days for Girls increases access to menstrual care and education throughout the world and we are supporting their programme in Nepal. We are passionate about contributing to the end of period poverty and believe that together we can make a real difference.
With less than a month away to Christmas, gifts and presents are on our minds which is why we have created the perfect Christmas bundles for you and your loved ones, all at a discounted price.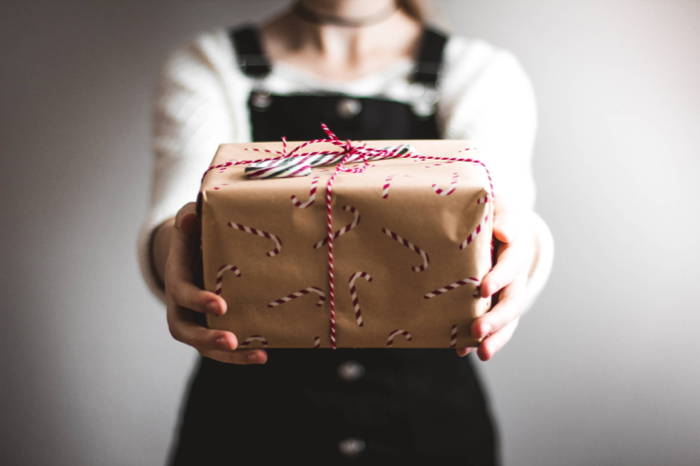 What are sustainable stocking fillers?
We would like to encourage you to shop sustainably and purchase items that your loved ones really need or will use. Here are the perfect sustainable stocking fillers that will be a pleasant surprise for anyone with periods.  
The bundle includes WUKA Basics period pants and a WUKA Wash Bag. Ideal for keeping a spare pair of WUKA period pants in, our Wash Bag is handmade in Nepal. Purchasing from WUKA, means you're supporting local women. Inside our artisanal Wash Bag, you'll find a pair of WUKA Basics Period Pants: soft cotton hipster briefs with a simplistic design - a period essential.
Stay warm and comfortable this festive season with our Cosy Christmas Duo which includes two WUKA favourites, this is the perfect gift to keep you or a loved one warm and toasty this festive season.
❤️⁠WUKA Wearable Hot Water Bottle
❤️⁠⁠WUKA Ultimate Midi Brief - Heavy Flow
Completely leak-proof, our WUKA Ultimate Midi Brief - Heavy Flow Period Pants can be worn for up to 8 hours and absorb up to 20ml worth of flow. Whereas our Wearable Hot Water Bottle works to soothe period cramps and keeps you cosy through the colder weather and comes with a ribbon to tie it securely around the waist. 
What is the best sustainable Christmas gift?
We also have the gift that you have all been waiting for. Our Ding Dong Merrily on High Waist is the ultimate set of period pants.
Inside are three wise gifts for all three flows.
⭐WUKA Ultimate Midi Brief - Heavy Flow
⭐WUKA Ultimate High Waist - Medium Flow
⭐WUKA Ultimate Midi Brief - Light Flow  
You also have the option of our Merry and Bright Collection where you can swop your High Waist pair of pants to our bikini style Medium flow made from organic Cotton.
A trio of Period Pants, absorbing a heavy, medium and light period flow, this bundle is everything you need for a secure and sustainable period throughout your menstrual cycle
What does it mean to shop sustainably?
Shop for sustainable gifts this Christmas, giving presents that will last and will make a difference not only to the person with periods but also to the environment. With each pair of WUKA pants you are stopping 200 single-use tampons and pads from landfill and the oceans, as well as donating a pair to those experiencing period poverty.
---
---