Are period products really essential?
Did you know that in the UK, you don't have to pay 'luxury' tax on nuts in shells, jaffa cakes, books or helicopters... ⁠But you pay 20% tax on your WUKA Period Pants? Periods are definitely #notaluxury
We have been campaigning for the removal of the luxury tax on period pants since summer 2020. But what is a luxury tax anyway? Luxury tax is a tax on luxury goods or products that the government does not consider essential.
Why we need to have tax free periods?
First of all periods are #notaluxory! Periods are natural and they happen whether we like it or not. The fact that period pants are taxed and therefore are 20% more expensive, makes them less accessible to purchase. The devastating effect of that means higher rates of period poverty and more period waste ending up in landfills and our oceans. We will continue to fight until we #axethetax but for now have come up with a solution: WUKA BASICS. Created with the same WUKA quality but in higher volume and fewer styles so we can pass on the savings to you.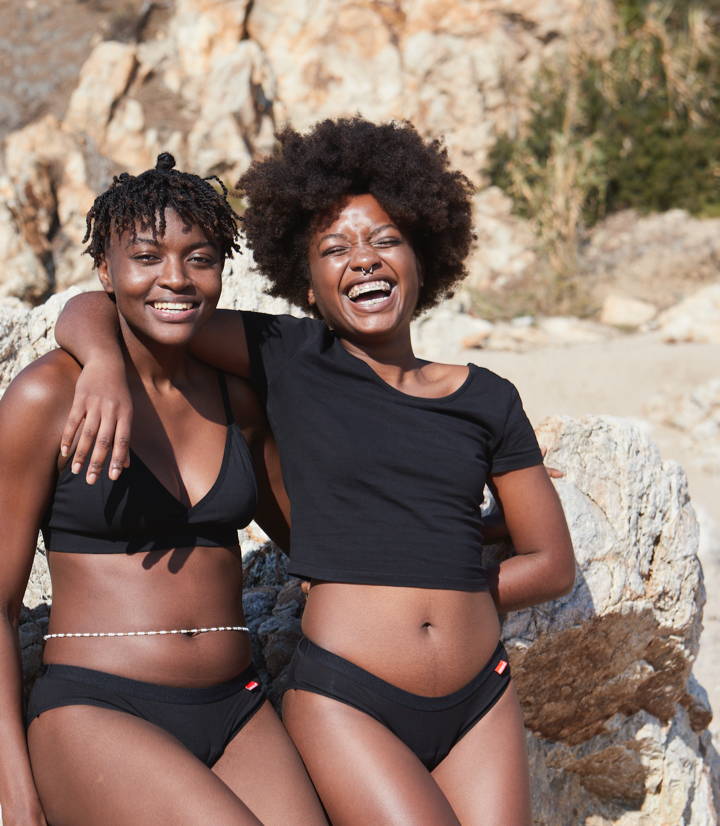 Did you know you could save up to 47% when switching to Wuka Basics from disposables? (over 2 years*)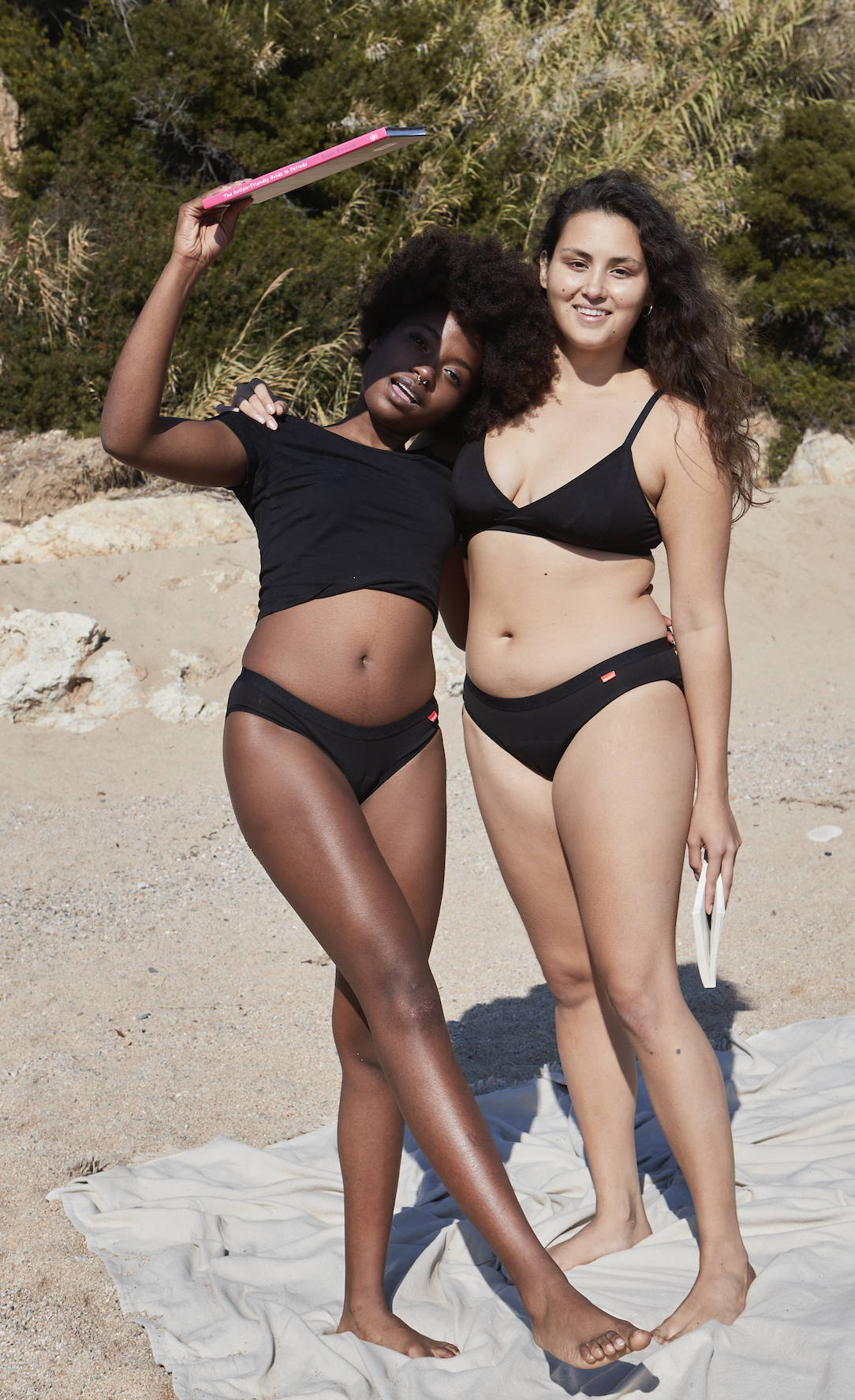 WUKA Basics Period Pants look and feel like your regular underwear, but have the power to absorb your period flow. Completely leak-proof, WUKA Basics can be used for at least 2 years, preventing over 200 disposables from going to landfill with every pair. Wear, wash, reuse. Made from body-supporting cotton, the soft, breathable and comfortable material is ethically made and is available in sizes ranging from XS to 4XL, aiming to fit every-body.
We are wholeheartedly devoted to driving the environmental change we wish to see in the world. By offering a hassle-free and stress-free solution to inspire people to help to repair our planet, at only £10 a pair (when brought in a set) or £12 individually, we hope that more will make the switch to eco-friendly solutions.
What does the research say about period waste?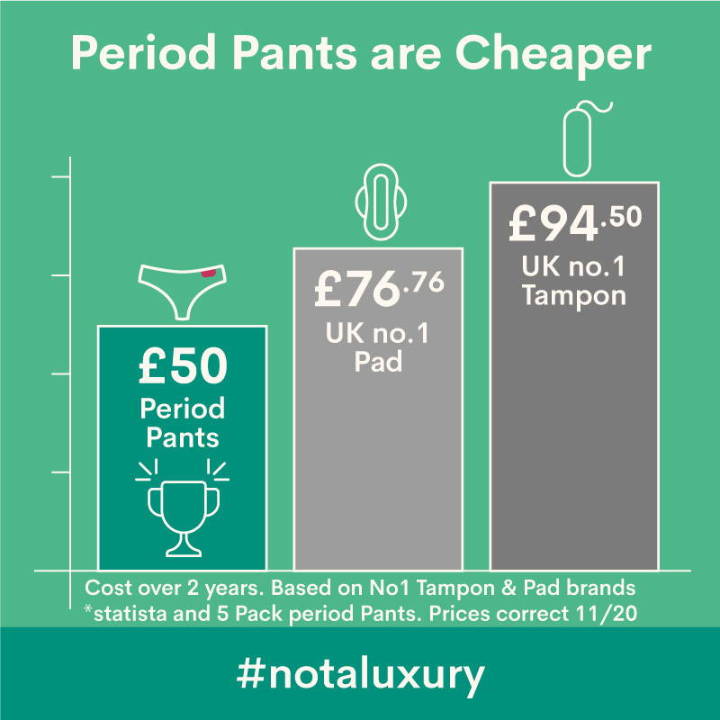 Research shows consumers could save at least £890 over a lifetime by switching from the UK's top feminine hygiene brands* single-use disposable pads and tampons, to WUKA Basics.
On average people have periods between the ages of 12-52. That is 40 years of periods and approximately 480 periods per lifetime. This means that one person would require 120 pairs of pants one a lifetime in comparison to 8640 tampons.
Completely leak-proof, WUKA Basics can be used for at least 2 years, preventing over 200 disposables** from going to landfills with every pair***. With WUKA Basics we want to inspire people to help to repair our planet by switching to hassle and stress-free periods.
Are all period pants taxed at 20%?


Sadly you still pay tax on period pants. If you have periods, you can surely agree with us that periods are #notaluxory and that sustainable period solutions are absolutely essential.
Surely we could do without things like toffee apples, edible cake decorations or crocodile meat that are tax-free and considered essential. But can we do without period pants, an essential product that thousands of people with periods rely on?
Make the switch today, tell your friend too and if you haven't already signed and shared our petition please do.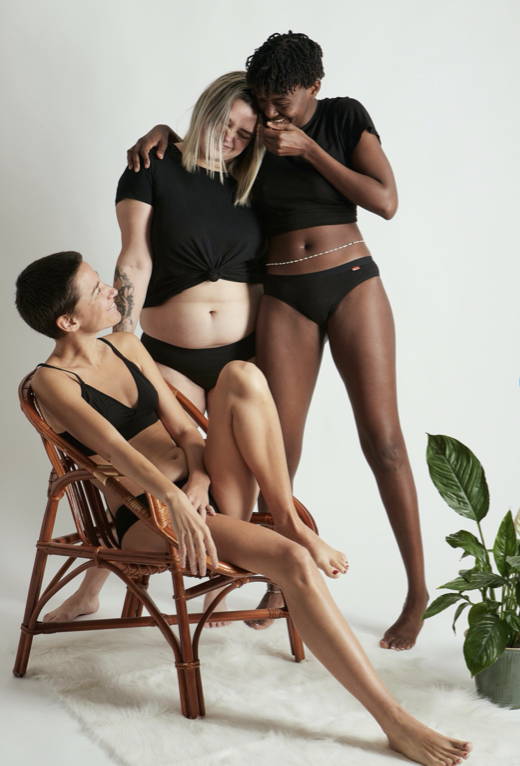 *Calculation based on 5 pack WUKA Basic Medium Flow compared with Tampax Compak (regular 18 pack £2.90) and Always Ultra Size 1 Pads (14 pack £1.99). Data taken from www.statista.com and www.nhs.uk on 28/10/20.
**Calculation based on each pair of WUKA period pants saving 200 disposables in its lifetime (assuming disposable tampon + applicator used.)
***Calculation based one pair of WUKA briefs (at £10.00) used per period cycle for 2 years (24 periods in total).
---
---