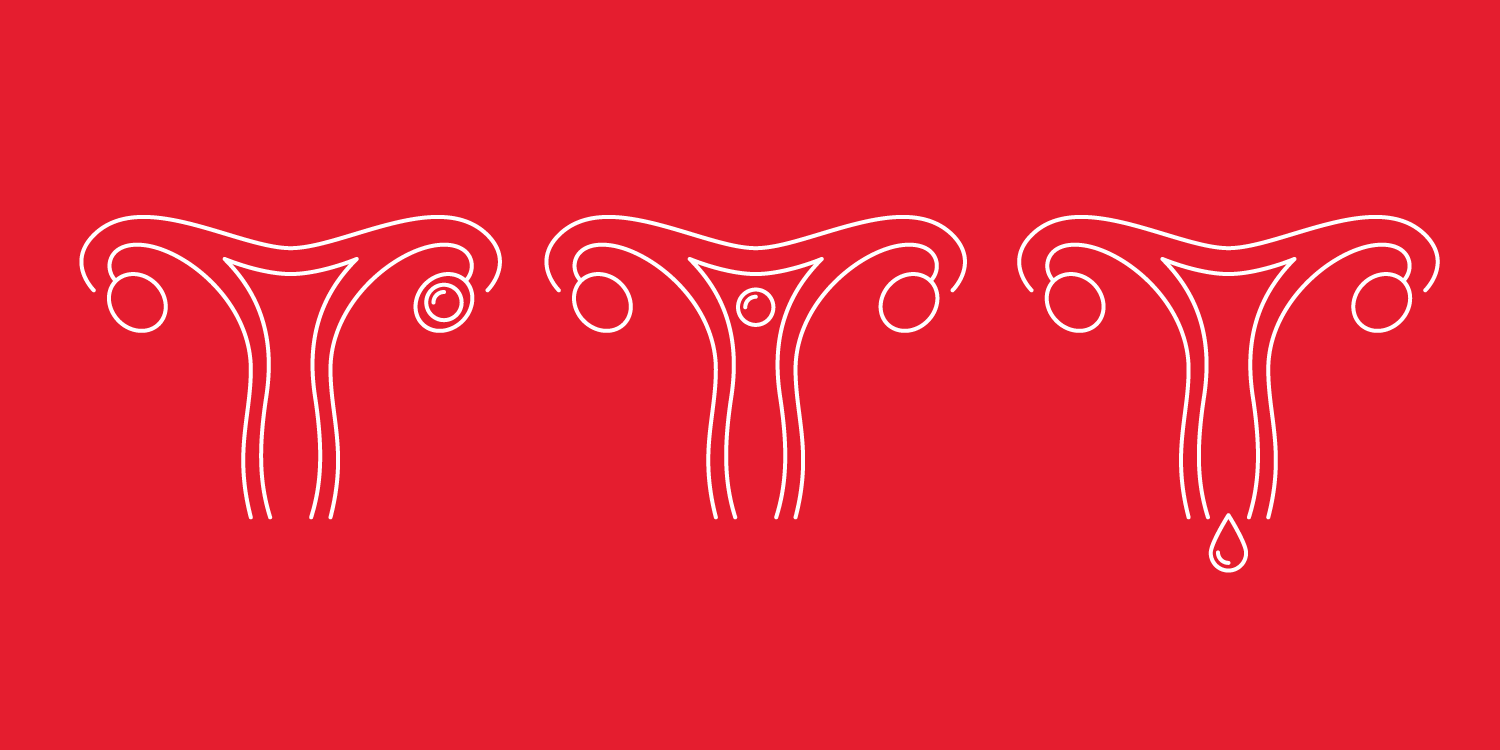 There are so many great digital apps out there that can help you track your menstrual cycle. From the most basic period tracker to comprehensive fertility planning, there is definitely something out there for you. We have a list of 7 period apps that we think could work for you. What are you looking for in your period tracking apps? Let us know which app you use on our Facebook, Twitter, or Instagram.
Regularly touted as one of the most comprehensive period tracking apps, Clue is also endorsed by the American College of Obstetricians and Gynecologists' journal Obstetrics & Gynecology
As you create a profile, you answer questions about the length of your cycle, your PMS, and when your last cycle was, You are also given the option to say you don't know the answer to a question, wherein it will default to an average number. We particularly like that it gives you information and reliable references within the app for where they get their information from. You can also sync it with the Health app if you are using an iOS device. It is optional to receive notifications.
You can enter each day any bleeding, pain and emotions you are having. You can even track your sleep habits, exercise energy levels, and a whole host of other categories.
If you want a comprehensive and aesthetically pleasing menstrual cycle tracker, Clue is for you. But if you want something a bit simpler, there are more options out there.
Cost: Free
Upgrade options: Clue Plus for £.99 for one month, or £.83 a month for a 12 month contract.
When you first open Flo, you can select from a few options: track your period, track your fertility days, or follow your current pregnancy. When selecting the period tracker option, it allows you to select a the date your last period began (or select 'I don't know') and asks a few other basic questions about your cycle. Then you have to authorize notifications from the app, and there is no way to proceed in the app without doing so. But when you get the pop up asking for permission from your device, you can select no.
This is a basic tracker for tracking dates of your period so you can predict your next one. They have a great 'Insights' tab where they answer questions about just about anything relating to periods. There isn't a way to search for a question, but you can choose to 'hide' an 'insight' if you think it isn't relevant to you.
Cost: Free
Eve is a comprehensive app that allows you to track your period, enter your daily log of how you're feeling, any emotional and physical menstrual symptoms and it even asks how your sex drive is.
There is also a community page. You select the topics you are interested in (anything from Periods & Sexual Health to Mental Health to Beauty & Style to LGBT to Pregnancy and about a dozen more. Then it will narrow down a list of groups based on those topics and you can choose to join any of the dozens of groups listed. Users will post, and you like 'Upvote' or comment on posts to join the conversations.
There is a store section where you can purchase any of dozens of bits of extra content called 'gems', or you can upgrade to Premium to view them all.
Cost: Free
Upgrade option: £7.99 for a monthly package, £3.99 per month for a yearly package, or £54.99 for lifetime access.
This app has some good settings, but the functionality is a bit tricky. The design is set around a cartoon flower with a cloud hovering above. You can enter any daily notes, symptoms, moods, and other data you may want to track. If you want something a that covers the basics and has a few extras thrown it, this could be for you. They don't try and sell you on notifications, products, or app upgrades, which is nice.
There is also access to their forum, where you can connect with other app users and discuss different topics.
Cost: Free
The first page of Cycles requires you to select a gender, female or male. If you have a male partner, this allows him to connect with your profile and stay in sync with your cycle (for an extra 2.99) (There does not appear to be a way for 2 female profiles to connect with each other.)
When you join as a female, you set your last period and cycle length. You can connect with the iOS Health app as well. You can do the standard period tracker tools, plus track fertility and set a reminder to take a pill. It has a nice display, and uses different colours to indicate parts of the cycle..
Cost: Free
Upgrade: £2.99 for 'pro' which allows your male partner to connect with you.
This app is first and foremost centered around pregnancy: preventing it, tracking fertility, or One of the more unique apps because it requires you to use a thermometer that shows two decimal points. They first ask you if you have one, perhaps in an effort for you buy their own (19.50) You can track your entire cycle, including the follicular (between period and ovulation), luteal (between ovulation and menstruation), and ovulation phases.
If you are looking to only track your period, this is not for you. But if you want something that you can invest in as a digital birth control or fertility planning tool, this may work for you.
You can track your entire cycle, including the follicular, luteal, and ovulation stages.
Cost: Free for one month. Then £5.99 per month after that, or £39.99 per year. With the yearly purchase, you get a free thermometer.
A nice app predominantly that allows you to choose to track your period, plan fertility, or as a tool to prevent pregnancy. Dot is really aesthetically pleasing if you like deeper hues and bold text. You can enter extra notes for symptoms, moods, or sex habits. If selecting just the period tracking option, it has a 'This Week's Forecast' section that will still tell you if you may be able to get pregnant in that time.
You can choose Dot Pro, which gives you options to add your partner to your profile, sync your app calendar with your phone's calendar, and change the app's design.
Cost: Free
Upgrade: Pro version for £2.99
---
---