Government rejects the petition to remove tax on sustainable period pants
After months of our collective campaigning to recognise reusable period pants as a menstrual product and be taxed at 0% from January along with disposable tampons and pads, we have had a response to our petition from the government. It's not good news. We've had our cup of morning coffee and are ready to kick ass.
From January 2021, single-use menstrual products will be tax-free. However, the UK government failed to acknowledge sustainable period pants as a menstrual product. The first step was to receive 10 thousand signatures which would, in turn, alert the government to respond to our issue.
Why is this important to us?
Since July 2020 the WUKA community and beyond have put a tremendous amount of effort into campaigning for the removal of tax on period pants achieving 10,000 signatures on the of 1st September ensuring a response from the Government.
First, Period Pants are a sustainable period protection option and therefore should be taxed fairly with single-use pads and tampons.
Secondly, because we want to make period pants more affordable for all. WUKA and our stockists have committed to pass any VAT reduction directly to you when we succeed.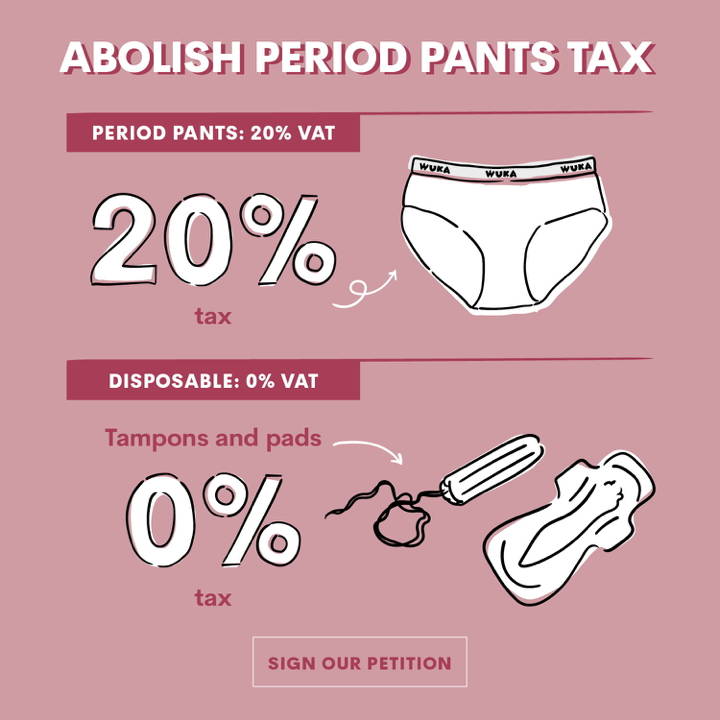 So what did the Government say?
You can read the full response here, but the short version is they cite that they do not consider period pants as a menstrual product that qualifies because of:
"difficulties in policing the scope of the relief create(s) the potential for litigation, erosion of the tax base and a reduction in revenue".
In short, they haven't created a clear definition of period pants and they don't want to risk their tax revenue.
 What does WUKA have to say about this?
We advertise WUKA as Period Pants: a product that protects against menstrual flow and lochia. We stand firm in that we are a product designed for menstruation.

(those are the terms the tax documentation uses to define a period!)
They are pants that are designed to be worn during menstruation and we have always been very clear on that message. Our pants sit in the same aisle as tampons and pads in 214 UK Sainsbury's stores who also advertise WUKA as a menstrual product.
The government feels it is too difficult to police the word "pants"!
There is already a category of incontinence "pants" which are VAT exempt, so clearly it's possible given the will to implement. Not to mention that we can all see the clear difference between regular underwear and period pants which are leakproof and designed to capture menstrual flow.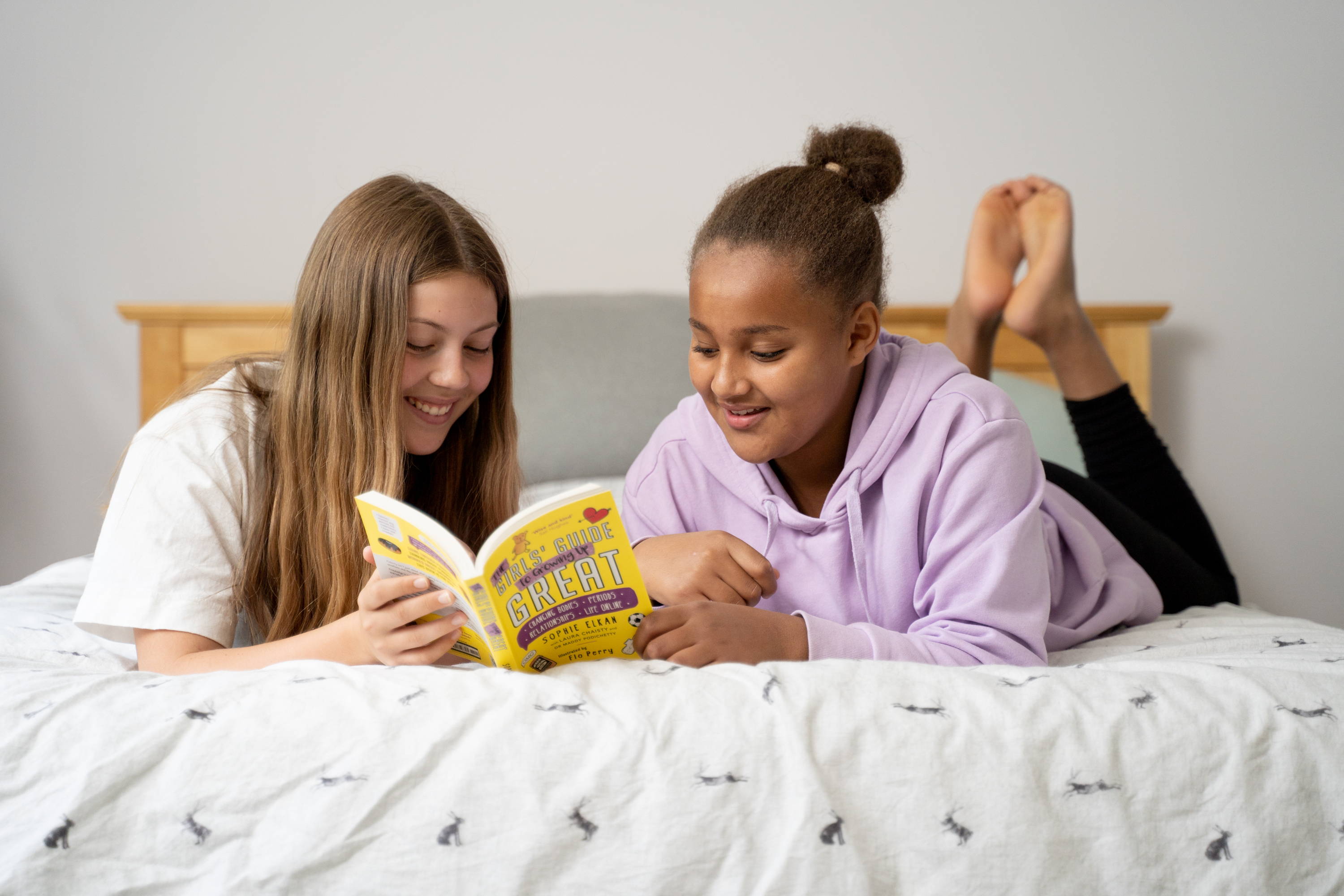 They respond: "However, 'period pants' may qualify for the zero rate when designed for children under the age of 14 years old providing they meet certain maximum sizing limits".
There is so much wrong with this, so let's unpack it together.
This tax law codifies a body ideal that is exclusionary to any child over a slim waist size of Extra Small, sending out a message to any girl that doesn't fit this definition that their body shape is not accepted as a child's body and is excluded.
For parents of children above XS and under 14; this is excluding them from affordable menstrual products because of their child's hip size. Our first period pack is designed with children in mind, and we would never think of removing VAT on certain sizes!
What is the significance of the age of 14 years old? In England and Wales and in Northern Ireland a minor is a person under the age of 18; in Scotland that age is 16. A child does not stop menstruating at this age!
Let's not forget the sustainability argument
The government does not mention the waste that single-use tampons and pads create every year, nor the huge amount of plastic in them. 4.3 billion single-use menstrual products are used every year all of which end up going to the landfill or ocean. To date, people who have switched to WUKA Period Pants have prevented more than 8 Million single-use products from going to landfill, if represented in tampons would stretch in a line from London to Brussels! Imagine how much more positive impact we could make collectively when more people would be able to afford period pants and switch to a reusable option.
We will not stop and ask you to not stop until period pants are recognised as a menstrual product and are therefore taxed fairly alongside all other menstrual products.
What can you do right now?
We urge you to keep going to

100,000 signatures and bring this debate to the parliament floor - if only to hear aged politicians have to talk about Periods openly and without taboo! So

PLEASE SHARE OUR CAMPAIGN

- if each of you tell 10 friends, we will go way past 100,000 signatures.
Write to your MP and tell them your view.
Email us your response to this government statement with how this affects you and your family personally. We are gathering your voices collectively to bring to the notice of the government. Email us at ruby@wuka.co.uk
What are WUKA going to do next?
We have taken this campaign on the radio, to the national and international press and we will keep doing so - if you are in the media and can help please reach out.
We are also now working with lawyers at Mishcon De Reya, talking with our MP's and more because this is important, this is serious, we are not standing down.
Thank you for all the support, thank you for being part of the movement that is much larger than any of us. Let's make some noise and kick ass together.
---
---