Go Seamless With Your Period Pants
Why is it called the Perform range?
We are launching our Perform range because we believe that even on your period you deserve your best performance. Whether it's continuing with your yoga classes, at-home workouts, gardening, working or going to school; you should feel comfortable and confident that your period pants are leak-free.
What does research say about periods and exercise?
A recent BBC survey found that almost half (46%)* of women surveys opted out of school sports lessons when on their period, with 39 per cent saying that fear of leaking was a serious concern.   Around a quarter also said they feared their sanitary pads being visible to others, while 74 per cent stated that period shame was one of the main barriers for girls participating in school sports.
We want to ensure that with the WUKA Seamless range, no one has to skip out on education because of their period. With the arrival of our new WUKA Perform Seamless, we want you to have seamless sports performances any day of the month.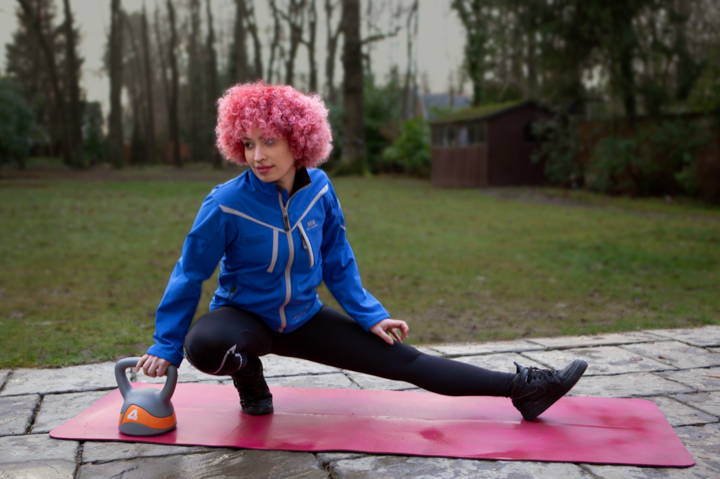 How are the new period pants seamless?
Fear of leaking and VPL are some of the main concerns that our customers have shared with us. We want to make every person feel comfortable when they have their period, hence with this in mind we have created WUKA Seamless.

To create the seamless edges, we heat bond the material, this leaves an incredibly smooth, silky, and soft-to-touch feel. The fabric remains breathable and hugs the body with great elasticity and cannot be seen through clothing, so that you can wear leggings, skirts or trousers with a seamless look.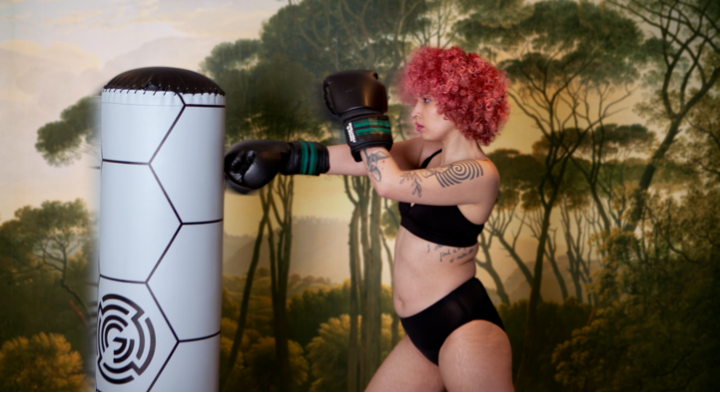 When should I wear Seamless Period Pants?
The drive behind Seamless Period Pants came from learning that 60 per cent** of female athletes say that their performance has been affected by their period, and they have missed training or competitions because of it.
With this in mind, we want you to be confident in wearing your seamless pants when participating in all sports activities. They are also great to wear under workwear or if you have a party to attend and wish to wear fitted or tight clothing - they support you to ensure you look and feel your best.
WUKA Seamless are the world's first period pants made using recycled nylon, an eco-friendly alternative to traditional nylon. A large part of the recycled nylon produced comes from old fishing nets and the millions of plastic bottles that are used and thrown around the world every day.
This is a great solution to divert waste from the ocean, as well as nylon carpets, tights and plastic rescued from used plastic bottles. It prevents waste from landfills and its production uses much fewer resources than virgin nylon (including using less water, energy and fossil fuel).
What certifications does your fabric have?
Our recycled nylon has been certified by the Global Recycled Standard (GRS). The organisation tracks and verifies the content of the recycled materials in a final product.
This includes the full supply chain, addresses traceability, environmental principles, social requirements, chemical content and labelling. As always, WUKA remains transparent about our materials and our support for the economy that reduces waste, by using it to make new products.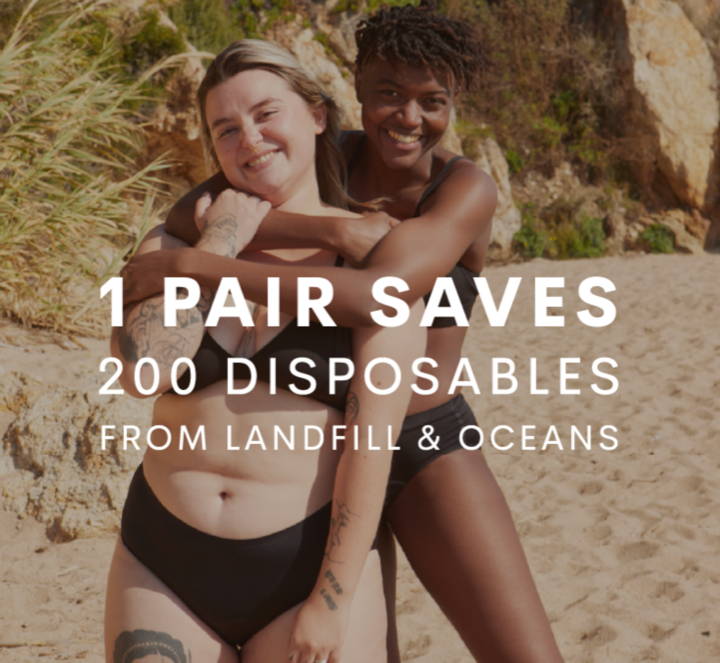 Who are Surfers Against Sewage and why are we supporting them?
Surfers Against Sewage is a national marine conservation and campaigning charity that inspires, unites and empowers communities to take action to protect oceans, beaches, waves and wildlife. They are passionate about protecting and keeping the oceans clean and creating positive changes that benefit the future of our environment.

Period products are 5th*** most polluting items found in the oceans and on average, between 1.5 - 2 billion period products are being flushed down the toilet each year. When the sewers become blocked with pads and tampons, they then end up in our rivers, seas and beaches; affecting the delicate ecosystems and marine life.
Amy Slack, Head of Campaigns and Policy at Surfers Against Sewage, said: "A percentage of the profits from the WUKA Perform Seamless range will be going towards helping us do the work we do: taking action to protect the ocean, beaches, waves and wildlife. Together, we want to clean up the ocean and work towards a collective goal to end single-use plastic on UK beaches by 2030".⁠
We partnered up with Surfers Against Sewage because we too love the ocean and want to keep it clean. To support all the work that the charity is doing, we are donating 1% of all profit from our new Seamless Period Pants for the whole of 2021!
How to look after your new period pants?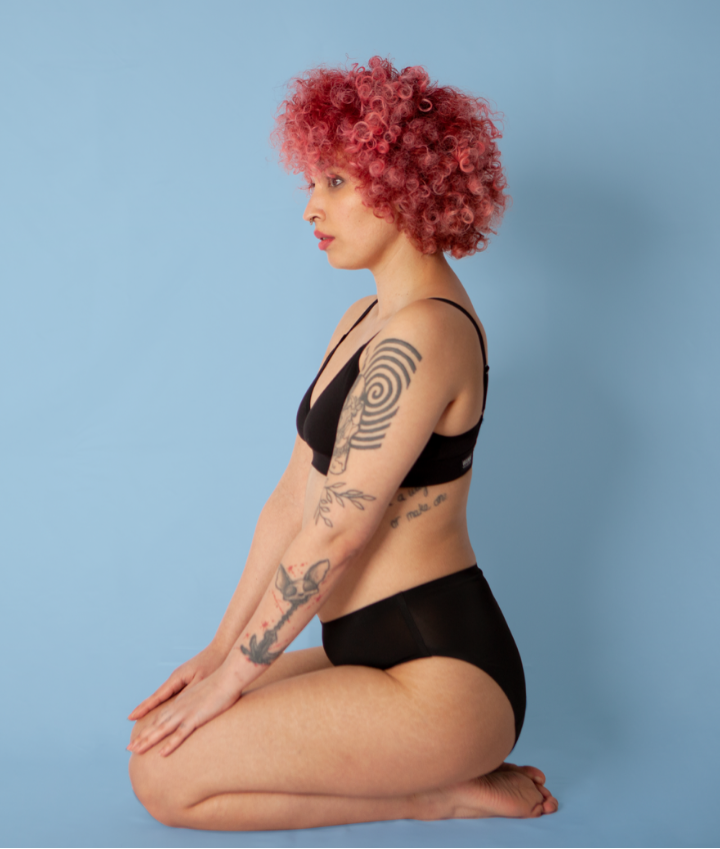 You can wear our WUKA Perform Seamless period pants for up to 8 hours, confident that you will be leak-free and comfortable. After wear, run the pants under cold water until the water runs clean and then wash in your washing machine with other card clothes.
We recommend you choose an eco, 30 degrees wash option, but should you wish you can wash the pants in up to 40 degrees. Remember no tumble drying and no fabric softeners, simply air dry inside out on a radiator or outside and once dry wear again!
On your marks, get set, go! All you need to know to shop!
Our WUKA Perform Seamless period pants are a midi-brief style, black pants made from recycled nylon. They are available in sizes between 2XS- 4XL and come in all 3 flows, heavy, medium and light so that you can go with your flow and perform seamlessly in everything that you do.


---
---